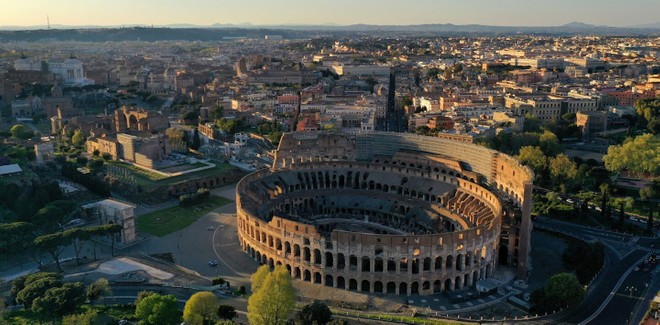 The mayor of Rome Roberto Gualtieri has announced that it is an agreement was reached with the Region on the modifications to the resolution for the Fascia Verde ZTL which had triggered a lot of controversy among citizens. Therefore, Euro 4 diesel and Euro 3 petrol vehicles will be able to circulate for another year. So, until October 31, 2024 there will be no problems. The traffic ban will come into effect then from November 1st 2024 and not, however, from November 1st 2023 as initially planned.
Another novelty, LPG cars will be able to circulate, contrary to the original proposal. The mayor explains:
We have found an adequate point of balance on the green belt ZTL. Euro 4 diesels will be able to continue to circulate for a year until November 2024. Other limits already remain which will be mitigated by the move in and bonus mechanisms. LPG can then circular, contrary to the original proposal. There will be these two move-in and entry bonus mechanisms that will allow partial use of vehicles that are already available. today they have limited circulation.
THE IGNITION OF THE GATES SLIDES
But it is not ended up here because the Mayor of Rome also made it known that the lighting of the ZTL gates is been postponed by a few months.
Therefore, it will take a little more of time before the 51 electronic gates actually come into operation, monitoring access to the restricted traffic zone and fining those who go astray. There are no precise timings yet but it will have to be done. wait until the beginning of 2024.
We don't have a time frame, it will take a few months. But some limitations already existed, they were on paper. With the necessary time we will arrive to a more specific situation orderly, with effective limitations but with tools to protect those who make limited use of the car and those who are not in a position to support. The Region's technicians carried out monitoring with respect to the new data on the quality of the products. of the air who are those who arrived in spring. Based on that data it is it was possible to remodulate the measures. This will be We will see the path, the technical stages with them, but the substance is that we had a green light thanks to the dialogue and institutional collaboration between us and the Region.
Therefore, the postponement of the opening of the gates is It was also decided to allow the Move-in system to be developed, which is also used in other situations. Specifically, it is a black box that measures the road traveled within the restricted traffic zone. If a certain mileage is exceeded, calculated based on the emissions of your vehicle, the alarm will be triggered. the fine automatically through the electronic gates.
Limited budget? Redmi Note 12 4G, buy it at the best price from eBay at 145 euros.