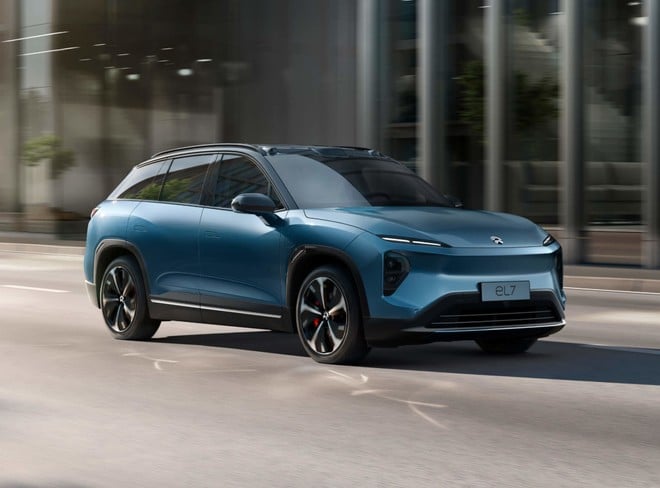 NIO believes a lot in the battery swap technology in which it is investing heavily. The Chinese automaker is working on more fronts. In fact, in addition to expanding the network of battery exchange stations in China, at the same time it has started to build its network in Europe too, at least in the countries where it is already landed. Now, NIO has reached a major new milestone. In fact, the car manufacturer announced that it has installed over 2,000 stations for battery swapping, 1,975 in China and 27 in Europe.
The Chinese brand is progressively accelerating its The installation of its battery exchange stations. If for the first thousand stations it took 4 years, for the next 1,000 it is a year and 3 months was enough. The first Power Swap Station(PSS), as NIO calls these stations, is was built in Shenzhen in May 2018. The 1,000th PSS is then came into operation in July 2022.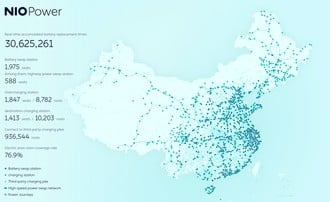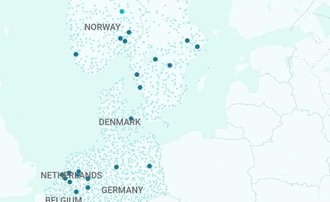 < br style="clear: left;">
Now, we have reached 2,000 and 30 million battery swaps carried out overall since the manufacturer made this service available.
BATTERY SWAP IN EUROPE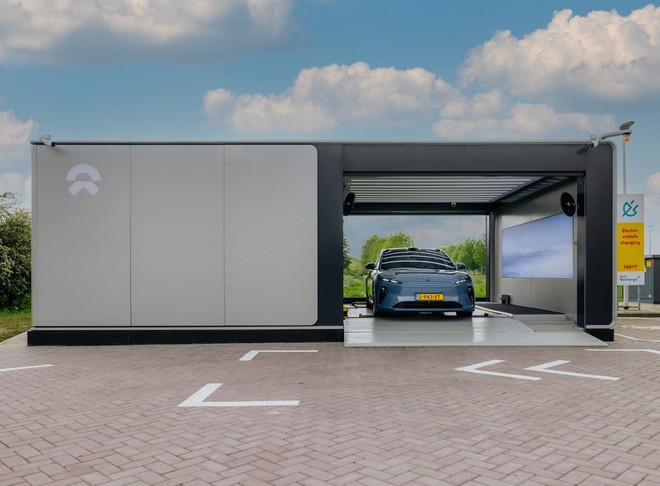 As regards the Old Continent, the network is gradually starting to grow. Obviously we are still far from the numbers of China but we must also remember that the first station is was installed in January 2022 in Norway, a completely new market for NIO. The Chinese brand planned to have 120 PSS in Europe by the end of the year, but this goal is was later lowered to 80 stations. We'll see if NIO succeeds to hit it given that we are just at 27 stations and there isn't much left at the end of 2023.
We remind you that to support his plan to create battery swap stations in the Old Continent , the Chinese automaker opened a factory in Hungary to build this battery-swapping infrastructure. Currently, NIO is installing the Power Swap Station 3.0 which allow it to house 21 batteries inside them (13 in the previous generation) to carry out up to a maximum of 408 replacements every day (312 with the previous generation). previous). The whole process is automated and takes less than 5 minutes.
VIDEO
Insane reception and lightning-fast charging? Motorola Edge 40 Pro, buy it at the best price from eBay at 639 euros.