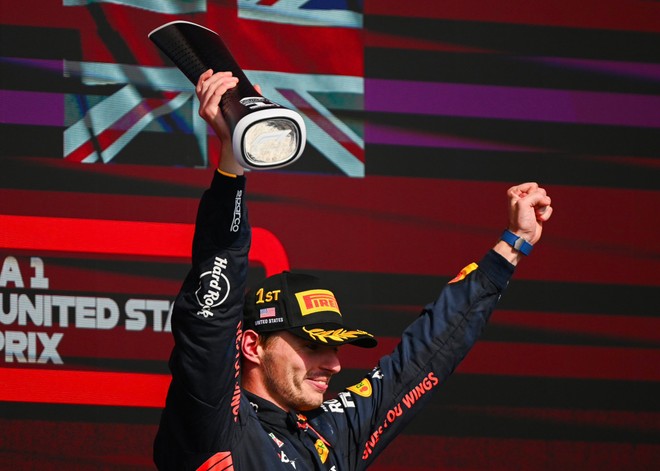 Max Verstappen was the USA GP was also awarded, which was aimed at Austin. For the Dutch it was It was the victory number 15 of the 2023 season and the number 50 of his Formula 1 career. This time, however, the Red Bull driver had to work hard to bring home the victory.< /p>
Party sixth, has suffered more than usual to regain the lead of the race. In fact, his car was not very fast on this circuit. Furthermore, the Dutchman also had to deal with some brake problems which complicated everything. In the end, he also had to defend himself from Hamilton's returnwhich, however, after the end of the race, is was disqualified together with Leclerc. What is success? The Englishman had finished, as mentioned, second, while the Monegasque of Ferrari was sixth.
DOUBLE DISQUALIFICATION
During the post-race checks the technicians of the International Federation noticed of an irregularity to the bottom skidwhich usually needs to be 10mm thick (1mm tolerance). The Mercedes and Ferrari teams justified themselves by saying that the increased wear could be due to the bumpy track and the weekend format which also included the sprint race. However, the federation rejected the justifications as it is up to the teams to ensure that the car always complies with the regulations. Therefore, for Hamilton and Leclerc there is no There was nothing to be done and the two riders were excluded from the ranking which is been revolutionized.
Max gets the better of Charles but not without a fight! 🍿

Catch up with all the best action from a pulsating race in Austin 🎥#F1 #USGP

— Formula 1 (@F1) October 22, 2023
In second place, therefore, is Lando Norris has risen, while Carlos Sainz is now in third. Also the riders rankingis was greatly influenced by this decision. In fact, Hamilton lost ground to Perez in the fight for second place. Sainz, on the other hand, gets closer to Alonso. In the constructors' classification, Ferrari is even closer to to Mercedes. Even though Hamilton is been excluded from qualifying, the changes introduced on the Mercedes seem to be working.
Disappointing weekend for Ferrari and not just for Leclerc's disqualification. In fact, the Monegasque started on pole with ambitions of doing very well in the race. The one-stop strategy, however, didn't pay off. At the end of the GP, the Monegasque was found himself having to manage the tires of his single-seater, slowing down the pace enough to let his teammate pass who, with two stops, had a better pace. In the end it is Sainz reached the podium but only thanks to Hamilton's qualifying. Next appointment in Mexico, October 29th.
The most popular smartphone? business suit? Samsung Galaxy S23 Ultra, buy it at the best price from eBay at 939 euros.