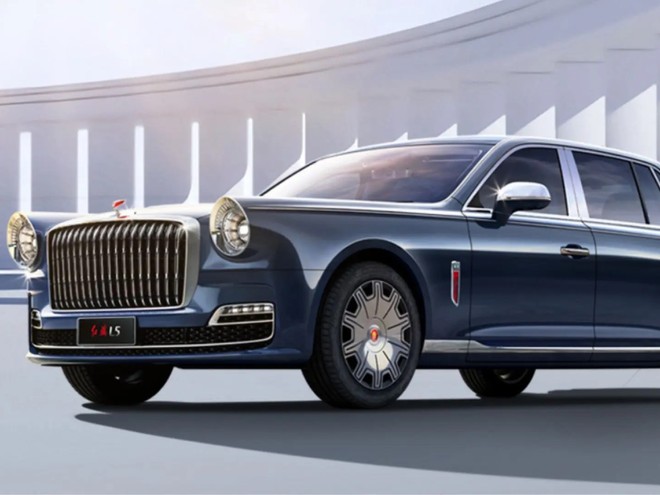 The new Hongqi L5 is not a simple car, but the Chinese automaker's direct response to the growing wave of ultra-luxury cars that has invaded the Chinese market. The Chinese manufacturer has decided to renew a model that is in direct competition with the Rolls-Royce Phantom and the Mercedes-Maybach S-Class.
This model is the production version of the famous state limousine CA770. The new variant is was presented at the Shanghai Motor Show in April 2023, revealing an even more refined design. imposing, rich in chrome and with an even more expensive price. high.
IT BOASTS A TWO-TONE BODYWORK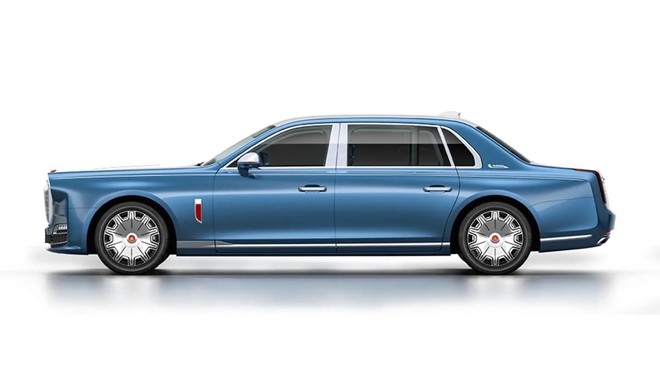 The new L5 retains its iconic retro look on the front while new 21″ wheels stand out on the sides and a two-tone paint job, very similar to those of the Phantom and Maybach S-Class. Distinctive details such as the red stripe on the bonnet match perfectly with other red accents on the logo and fenders.
The rear of the Hongqi L5 2024has undergone a significant transformation: the bumper is been redesigned and now features vertical LED headlights. The model name stands out on the tailgate, which according to representatives of the Chinese brand, is written in Mao Zedong's handwriting.
In terms of dimensions, the L5 measures 5980 mm in length, 2090 mm in width and 1710 mm in height, for a wheelbase of 3730 mm. These figures make it more long (+411 mm) and slightly longer narrow and tall than the Mercedes-Maybach S-Class. Furthermore, it weighs an impressive 3150 kg, far exceeding the weight of both the Phantom and the Maybach S-Class.
The The large interior space of the new Hongqi L5, despite its imposing dimensions, accommodates only four seats. Real rear seats create an opulent atmosphere for those who prefer to be driven.
IT HAS A 387 HP V8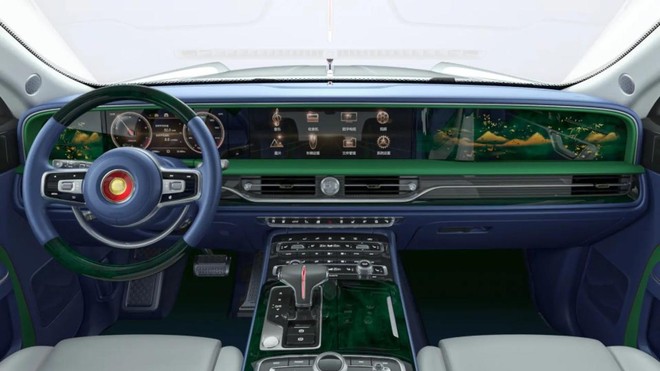 Hongqi has incorporated luxury elements into the interior and opted for bold color combinations, which could be particularly attractive to the Chinese market . Under the hood we find a 4-liter V8 engine which delivers 387 HP of power, distributed to all four wheels. While full specs haven't been revealed yet, we know it can. reach a speed maximum speed of 220 km/h.
And although the Chinese manufacturer claims that it is a car for everyone, the starting price of 5 million yuan (646,189 euros) suggests the opposite. According to Car News China, production of the 2024 Hongqi L5 is already started, with the first deliveries expected by the end of 2023. We do not know at the moment whether it will arrive. in Europe, like the E-HS9 electric SUV.
Small and super powerful? Apple iPhone 14 Pro, buy it at the best price from eBay at 969 euros.