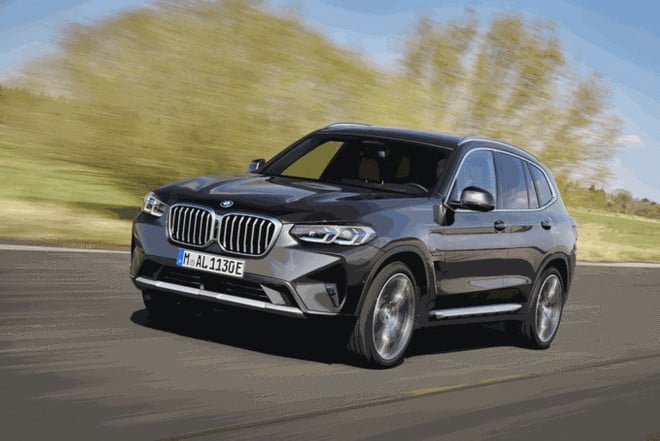 BMW, thanks to the Neue Klasse platform, will be able to take an important step forward in its electrification strategy. On this new platform, 6 new models will be made between 2025 and 2027. One of these should be the heir to the BMW iX3. The SUV, however, will continue to also be offered in an endothermic version which should continue to be based on the CLAR platform.
And the new generation of the endothermic BMW was intercepted again during a road test session.
THE DIMENSIONS GROW
In reality, two different versions of the new generation of the SUV were photographed, both obviously still camouflaged with the film classifications that hide the design details. In particular, the first appears to be an M Performance version, perhaps the future M50i, characterized by the presence of large rims with very wide tyres. The second, however, in action at the Nurburgring, is a smaller version "traditional" which is not characterized by M Performance elements.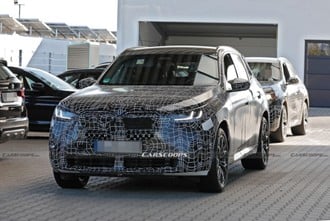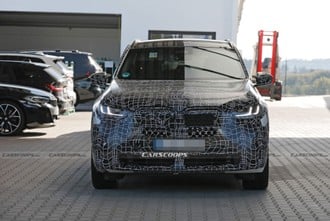 < br style="clear: left;">
In any case, it seems that the new SUV should grow slightly in size. The new spy photosthey allow you to take a new look especially at the front and rear where there are new light clusters. The new X3, however, seems to have a design that is an evolution of the current one, with some references to the new X1.
There will be way, however, to find out more given that the presentation still lacks a lot of time given that we are talking about a period between the end of 2024 and the beginning of 2025. The new spy images do not, unfortunately, allow us to take a peek at the cockpit. However, the endothermic model should continue to feature the well-known BMW Curved Display. As for the engines, we will certainly find units Mild Hybrid and Plug-in.
The new electric BMW iX3, as we said at the beginning, will be instead based on a completely different platform. To find out more, all you have to do is wait for further information to arrive.
[Spy photo: CarScoops]
The smartest smartphone? business suit? Samsung Galaxy S23 Ultra, buy it at the best price from eBay at 958 euros.