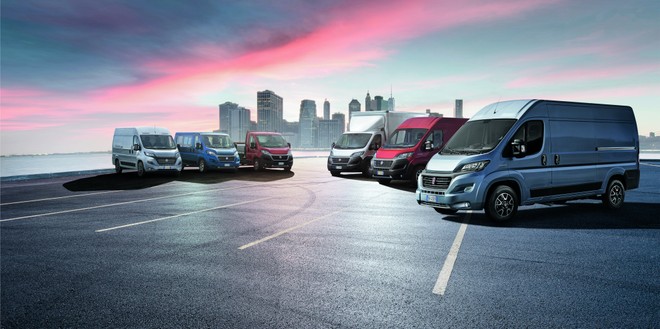 Pro One is Stellantis' new strategic plan to become a leader in commercial vehicles and which includes the professional offers of Citroen, FIAT Professional, Opel, Peugeot, Ram and Vauxhall. Pro One is among the seven activities with strong profitability potential envisaged by the Dare Forward 2030 strategic plan.
The new strategy foresees that by the end of 2023, 100% of Stellantis' new vans and pickups will be connected, with OTA updates starting in 2026. It will be It is therefore possible to create new service packages dedicated to continuity. and business efficiency, with the ultimate goal of reducing downtime of the fleet and the Total Cost of Ownership (TCO). The packages will offer services such as digital maintenance tracking and asset management software. and charging, so to optimize electric vehicle fleets and send alerts to drivers in real time.
THE NEW STRATEGY
The range of commercial vehicles is offered within the Citroen, FIAT Professional, Opel, Peugeot, Ram and Vauxhall brands and includes 5 vans, 10 pickups and an offer in the field of micromobility. Furthermore, Monday October 23rd will be a totally renewed range of vans presented, with second generation zero-emission powertrain, an exclusive hydrogen solution, connectivity complete and latest generation autonomous driving assistance systems.
Instead, the vehicle lineup for North America will be expanded with the upcoming electrified vans and pickups, which include the Ram ProMaster EV and the Ram 1500 REV arriving in 2025. Furthermore, a retrofit program with Qinomic< is also being tested /strong>, taking advantage of Stellantis' experience in the field of Circular Economy, with the aim of extending the life of internal combustion van fleets by achieving a convenient and reliable conversion to electric.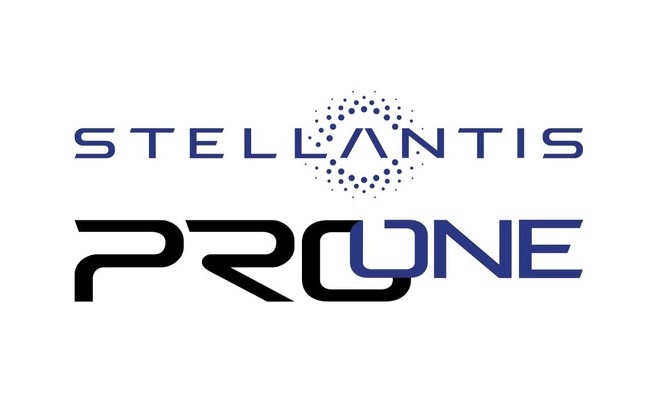 The Group can count on over 20,000 sales and service touchpoints globally. Furthermore, through collaboration with 400 global partners located in 34 countries, Stellantis connects customers, dealers, manufacturers and operators of bodybuilders and conversions, which represent 50% of its commercial vehicle sales.
The subjects involved find themselves in a simple digital path, which reduces the execution times of the production and delivery phases. This integrated approach allows setup and transformation operators to have shared access to a totally digital ecosystem. To electrify conversions, operators will also be able to take advantage of the advantages of the innovative e-Power Take Off (ePTO) technology for conversions to electric which, instead of adding other batteries, uses the energy source installed on the vehicle.
Stellantis' new Pro One strategy is based on 7 main pillars and will allow the Group to maintain production sites on a global scale, create a fluid and personalized customer experience and offer 100% connected services.
With the commercial vehicle business – which today represents a third of net revenues of Stellantis, with 1.6 million units sold per year – the Pro One strategy will help Stellantis to achieve the objectives set in the Dare Forward 2030 strategic plan. These include doubling net revenues from commercial vehicle sales by 2030, compared to 2021, as well as achieving a 40% mix of electric vehicle sales (EV ) and the creation of 5 billion euros in revenues from services.
Best top of the range quality/price? Honor Magic 5 Pro, buy it at the best price from eBay at 830 euros.