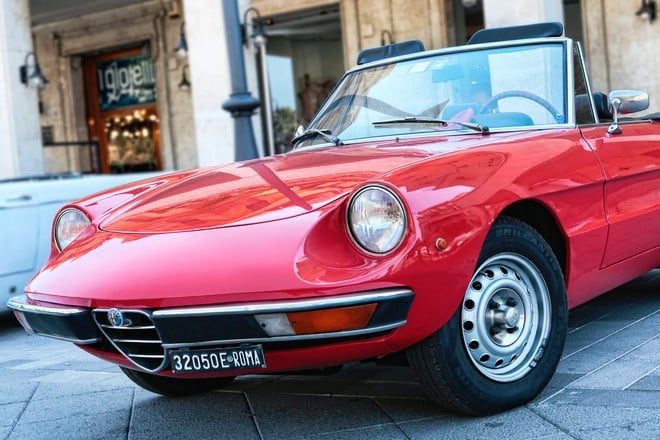 Good news for all those who own a historic car (or motorbike) and live in Rome. In fact, they will be able to circulate in Rome in the ZTL Fascia Verde always and no longer only on Sundays or public holidays. In fact, the TAR of Lazio accepted an appeal promoted by the Automotoclub Storico Italiano (ASI), together with the Alfa Romeo, Fiat and Lancia Historical Registers and supported by the Italian Motorcyclist Federation and the Roman Club "La Tartaruga".
The ruling of the TAR therefore cancels the acts of the Lazio Region and the Capitoline Council which limited the circulation of historic vehicles.
VICTORY OF THE ENTHUSIASTS
The TAR, in its ruling, establishes the need to "balance the protection of the environment with the protection of equal dignity" constitutional, of the historical and cultural heritage in which historical motoring fully belongs." In addition to the TAR, the Regional Administrative Court for Lazio also reiterated the undoubted specificity of the which already the law recognizes certified historic vehicles within the most broad category of motor vehicles.
The new sentence, therefore, establishes a new important step forward in the direction aimed at protecting historic motoring. In particular, it is underlined that there is no evidence that the restrictions on the circulation of certified historic vehicles have a concrete impact on the objective of reducing polluting components, therefore the same cannot be equated with measures limiting the circulation of other vehicles.
We remind you that the Municipality of Rome had established in an ordinance that historic vehicles could circulate within the Fascia Verde ZTL only on Sundays and public holidays. In fact, historic cars had been equated with older ones. pollutants. Now, with the TAR ruling, it is the turning point has come. Alberto Scuro, President of ASI, commented:
The arguments of the appeal with regard to all measures limiting the circulation of historic vehicles were accepted on the merits. In the law part it is Wide relevance was given to our reflections on the subject of balance and specificity of the role of historic vehicles. I am very happy with this ruling, as it represents a further step forward towards the widespread awareness that historic motorsport is an Italian excellence that we have the duty to continue to protect and promote for the good of the country.
The most popular Android? small and powerful? Samsung Galaxy S23, buy it at the best price from Amazon at 635 euros.