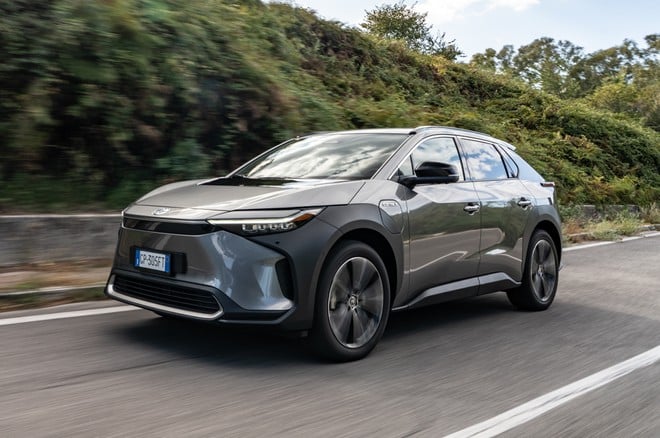 Toyota bZ4X is an electric SUVthat is preparing to arrive on Italian roads. This model is currently available in our country only in the First Edition setup with AWD-i intelligent all-wheel drive. Therefore, customers will be able to order an SUV equipped with a dual electric motor 160 kW (218 HP) with 330 Nm of torque. Everything is powered by a battery with a capacity of 71.4 kWhwhich can can be recharged in direct current up to a power of 150 kW.
Autonomy according to the WLTP cycle is of 411 km. Speed maximum speed of 160 km/h and acceleration from 0 to 100 km/h in 6.9 seconds. The standard equipment of the First Edition, among other things, includes 20-inch alloy wheels, full LED headlights, Toyota Smart Connect multimedia system with 12.3″ screen. and Premium JBL audio system, electrically adjustable heated and ventilated leather seats, Remote Parking, as well as the Toyota T-Mate package with the latest generation Toyota Safety Sense.
The price of the Toyota bZ4X First Edition in Italy? 59,900 euros, which drops to 56,900 euros in the event of a trade-in or scrapping.
NEW 2WD VERSION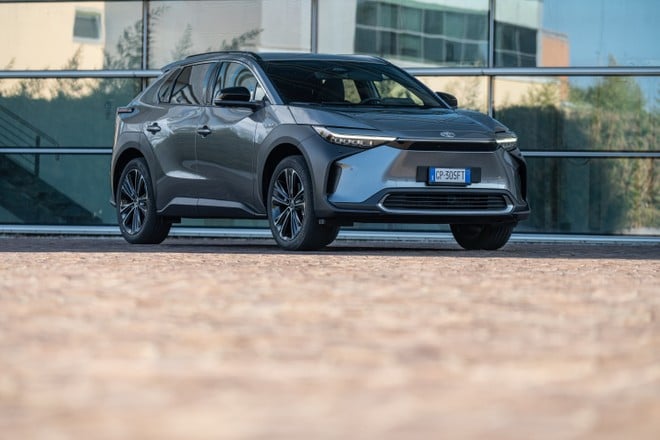 By the end of the year, Toyota will bring also on the Italian market is the "base" version of its electric SUV which has a single 150 kW (204 HP) electric motor with 265 Nm of torque, again powered by a 71.4 kWh. For this version, the Japanese brand talks about an autonomy of 500 km.
The SUV will be marketed in the Pure configuration. The precise price is not available. been communicated yet. However, Toyota has already made it known that the list price will allow to the model to fall within the parameters of the state ecobonus, bringing the entry price of bZ4X below 40,000 euros.
Given that the Ecobonus provides for a limit of 42,700 euros for the cost of #39;auto, it means that the price list of the Toyota bZ4X 2WD Pure will be lower than this figure.
The perfect smartphone for the mid-range? Poco F5, buy it at the best price from eBay at 363 euros.