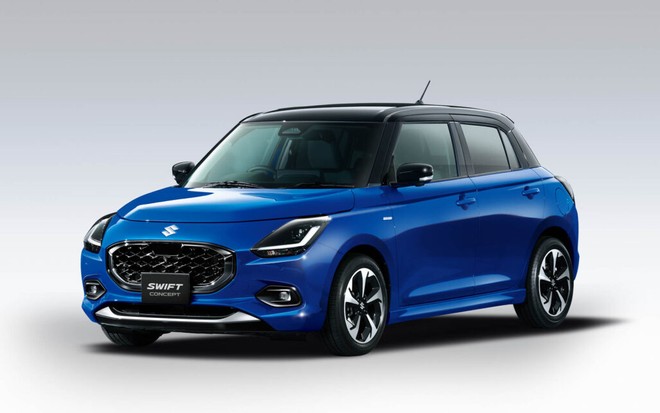 Suzuki will present several new features at the Japan Mobility Show 2023 which will be held from 26 October to 5 November 2023. Here, in addition to showing a series of prototypes for mobility of the future, the Japanese car manufacturer will bring some news very interesting. In particular, the concept that anticipates the new generation of the Swift and an updated version of the eVX electric SUV concept unveiled for the first time at the Auto Expo in January will be presented.
THE MAIN NEWS?
Let's start with the concept of the new Suzuki Swift. The images that were previewed by the car manufacturer show a car with shapes that are not too different from the current ones. Even if the design will be an evolution of today's one, the new model will present several differences in terms of mechanics since it will rest on on a new platform.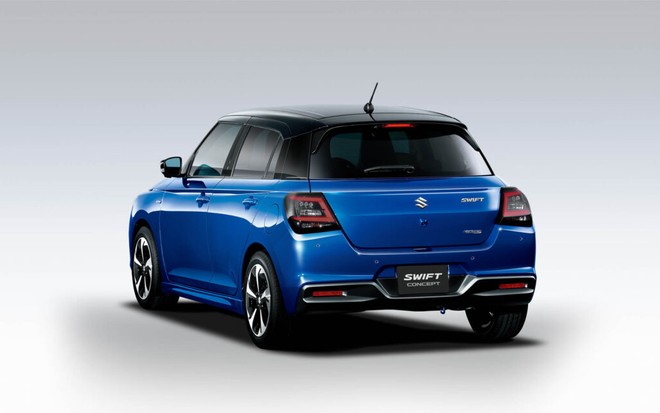 As regards the internal combustion engines that we will find under the hood, Suzuki has limited to saying that "they will offer an excellent balance between performance and efficiency". Furthermore, the new generation of Swift which will debut next year, it will be possible also count on several new driver assistance systems.
At the 2023 Japan Mobility Show, Suzuki will showcase also an evolution of the concept of its electric SUV eVX. The car manufacturer has limited to anticipating some images of the model which presents a more modern style. close to the production one, adding that the interiors will be revealed for the first time. Furthermore, he confirmed that the car will have of all-wheel drive and which will be able to count on an autonomy of 500 km. The concept measures 4,300 mm long x 1,800 mm wide x 1,600 mm high.
In addition to these two important innovations, the car manufacturer will bring some key car prototypes for the Japanese market including the new fully electric eWX less than 3.4 meters long and with a range of 230 km. Furthermore, there will also be no shortage of new features. for the world of 2 wheels. Finally, there will be space also for the evtol created by SkyDrive with which Suzuki is collaborating.
The Android pi? small and powerful? Samsung Galaxy S23, buy it at the best price from eBay at 629 euros.