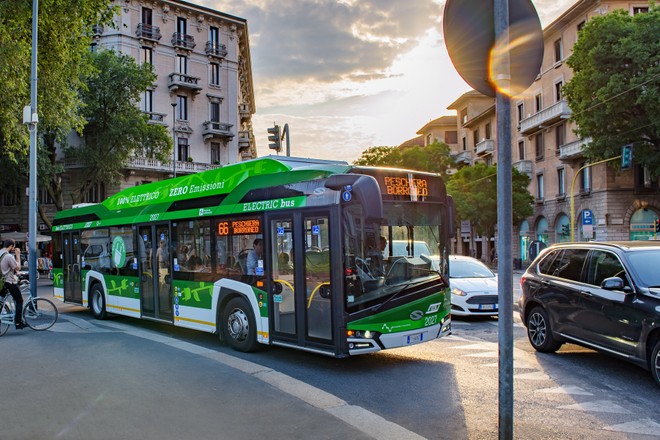 Yesterday we held the "click day" in order to obtain the Transport Bonus that we have talked about several times. We remind you that this is a benefit that allows you to purchase an annual or monthly public transport pass, an incentive designed to encourage greater mobility more sustainable and to help workers and students. The amount cannot be exceed 60 euros and is recognized to natural persons who, in the year 2022, have achieved a total income not exceeding 20,000 euros (the ISEE is not needed, a self-certification by ticking a specific box is sufficient). The bonus can be ask for yourself themselves or for a dependent minor beneficiary.
FUNDS BURNED IN A FEW HOURS

Therefore, as mentioned at the beginning, yesterday, through the online platform made available by the Ministry of Labour, a new opportunity was given to access this bonus. In a few hours, precisely from 8am to 4.51pm, tickets for 12,221,775 euros were booked, deriving from the sum of the residual funds generated by the failure to use the bonuses requested in September 2023 (221,775 euros) and the 12 million euros allocated by decree 29 September 2023, n. 131, which came into force as soon as Saturday 30 September.
Once the funds run out, the platform, as per the regulation, is been deactivated. Overall, there were 213,280 new transport bonuses released on October 1stfrom the platform managed by the ministry. In less than six months since the first opening of the platform for 2023 (in April), there have been so many 108,769,318.26 euros distributed, equal to 2,134,354 bonuses issued. At the top of the top 20 transport companies for which it is It was possible to request the transport bonus there Trenitalia with 417,554 vouchers issued.
For those who are not managed to obtain the bonus, there will be a new opportunity on November 1st, when any residual funds, generated by the failure to use bonuses released in October 2023, will be made available. Within the online platform of the Ministry of Labor you can read:
It is not It is possible to proceed with the request for the transport bonus due to the temporary exhaustion of the financial allocation. Any residual funds, generated by the failure to use bonuses released in October 2023, will be made available for new applications starting from 8:00 am on 1st December 2023. November 2023. The platform will remain active until resources run out.
Limited budget? Redmi Note 12 4G, buy it at the best price from eBay at 146 euros.