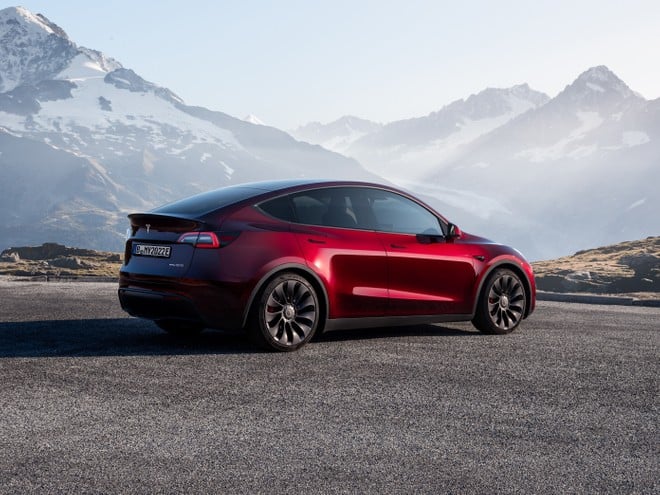 Tesla has updated the Model Y, introducing a series of interesting new features. For the moment, the updated model is available only in China. Probably, given the policies of the car manufacturer, the innovations should be made available more also ahead in other markets. Let us remember that the Shanghai Gigafactoryis also a major export hub. For the moment, however, there are no timescales. This update comes a little surprisingly, but it is not the restyling, code-named Project Juniper, expected, it is rumored, for next year.
THE NEWS?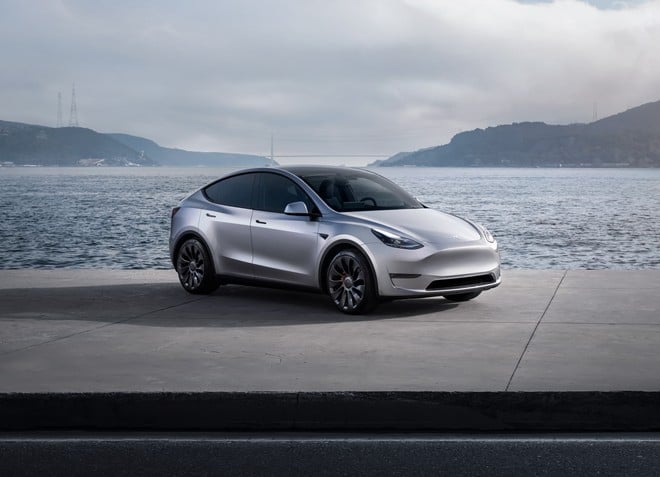 As for the exteriors, the only news of note is the new 19-inch Gemini rims, now offered in black. Moving instead to the interiors, we find some of the innovations introduced on the Model 3 restyling. We are talking about the new ambient lighting that can be customized through the infotainment system and the fabric dashboard covering.
On the mechanical front, the novelty more interesting concerns the "basic" version of the Tesla Model Y, the one with the single engine and rear-wheel drive. In fact, as reported by the configurator, the time for acceleration from 0 to 100 km/h drops from 6.9 to 5.9 seconds. This is an important improvement that makes this version even more faster than the base variant of the Model 3. New engine? Possible but Tesla did not want to share details in this sense.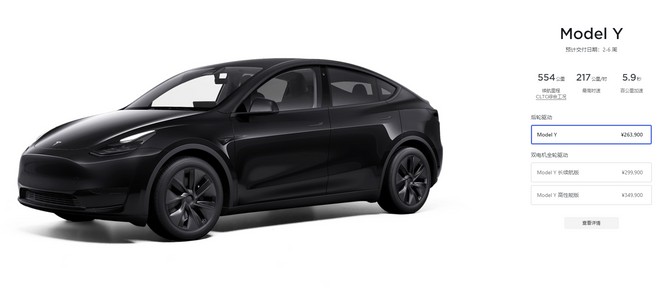 There are even small improvements in autonomy. Tesla Model Y RWD goes from 545 km to 554 km. These are values ​​according to the Chinese CLTC cycle (In Italy the base Model Y is given for 455 km according to the WLTP cycle). The autonomy of the Model Y Long Range, however, is up to 688 km from the previous 660 km. No changes to Performance.
It's worth noting that Hardware 4.0 (essentially the Autopilot platform) was initially thought to be available as well. Subsequently, Tesla underlined that, however, the SUV still has the Hardware 3.0 platform. Following the update, prices in China do not appear to have increased.
With the arrival on the market of the restyling of the Tesla Model 3, the car manufacturer probably wanted to make some improvements also to the electric SUV to support its sales. All that remains, therefore, is to understand if and when these innovations will be introduced. will also be made available in Europe.
VIDEO
The most popular Android? small and powerful? Samsung Galaxy S23, buy it at the best price from eBay at 644 euros.