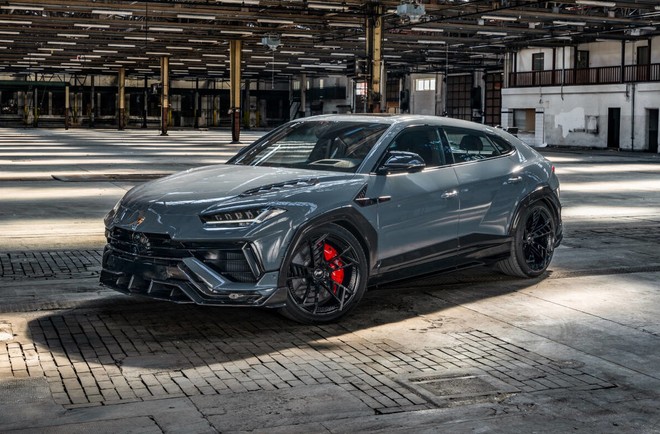 Lamborghini Urus is a "super SUV" which has a 4-litre twin-turbo V8 capable of delivering 666 HP in the S and Performante versions. ABT has decided to get its hands on this model, going so far as to propose a special version called "ABT Urus Scatenato", made in just 99 examples, which is characterized by offering even greater performance high. Furthermore, the German tuner has developed a special body kit which makes the look of the SUV even more extreme.
EVEN MORE? POWERFUL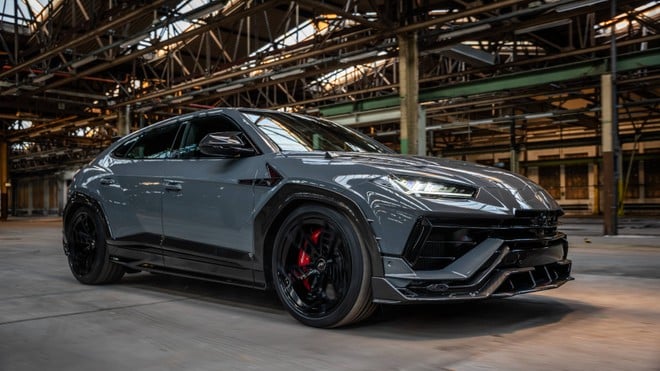 Let's start with the engine. Thanks to the ABT Power R package (new turbochargers and intercoolers) and tweaks to the electronics, the power of the V8 is up to 810 HP with 850 Nm of torque. Thanks to the significant increase in power, the weight/power ratio of the SUV also improves, reaching less than 3 kg/hp. Performance has not been declared but the ABT Urus Scatenato should do better than the Urus Performante which takes 3.3 seconds to accelerate from 0 to 100 km/h.
For the SUV, the German preparer then created one specific body kit that includes various carbon fiber elementsincluding the splitter, mirror caps, side skirts, diffuser and rear wing. The new body kit is It has been carefully developed with the aim of improving the load available to this model. ABT Urus Unleashed can also count on 23-inch ABT High-Performance IRL wheels in glossy black. The German tuner has also equipped this model with a new titanium exhaust system with 4 105 mm diameter terminals.
As regards the interior, however, we find various carbon fiber details in addition to the classic plate showing the progressive number of the model. Obviously, customers will be able to customize the passenger compartment by drawing on ABT's extensive catalog of accessories.
How much does the new ABT Urus Unleashed cost? Owners of the "super SUV" of Lamborghini will have to spend another 179 thousand euros (German VAT included) for the package developed by the German preparer (installation costs not included).
The perfect smartphone for the segment average? Poco F5, buy it at the best price from eBay at 363 euros.