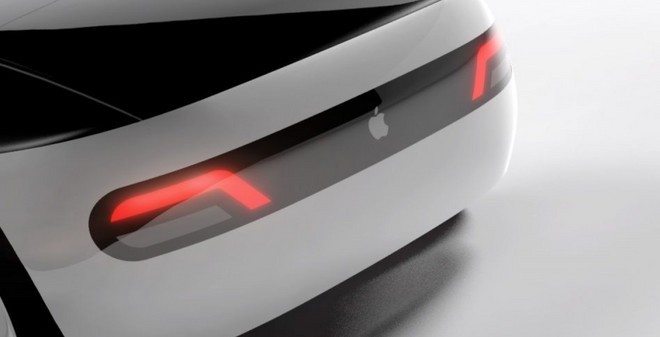 Apple Car, the project that would see Cupertino involved in the development of an electric car equipped with advanced features ; driver assistance, would still be having quite a few problems. More we have talked about this project, also known as Project Titan, many times, thanks to a series of reports and rumors that have arrived in the past. In recent months, however, the rumors about Apple Car have reduced greatly.
Now, analyst Ming-Chi Kuo is talking about this project, making it clear that things are not going well.
AN ACQUISITION STRATEGY IS NEEDED
The analyst, through his account on X (formerly Twitter), states that If Apple does not adopt an acquisition strategyto enter the automotive market, it will be it is very unlikely that the car will be mass produced within the next few years. In short, for Ming-Chi Kuo, Apple doesn't have to do everything aloneand needs to acquire reality which already operate in the automotive sector. Therefore, partners are needed to carry forward this ambitious project. We remember, in this regard, that several names had been mentioned in the past. In particular, there had been a lot of talk about possible negotiations between the Hyundai Group and Cupertino but, in the end, the parties denied the talks.
The development of the Apple Car seems to have lost all visibility at the moment. If Apple doesn't adopt an acquisition strategy to enter the automotive market, I doubt that the Apple Car can go into mass production within the next years.
—
Apple…

— 郭明錤 (Ming-Chi Kuo) (@mingchikuo) September 27, 2023
Some latest rumors about the development of the car suggested that Apple would begin testing on the Apple Car‌ in 2025, with the aim of a possible debut in 2026. Now that 2024 is rapidly approaching, it seems really difficult that these deadlines can be met.
Towards the end of last year there was also talk of a downsizing of the project with Apple intending to follow a less ambitious path, creating a more electric car. "conventional" equipped with an advanced driver assistance system for use only on the motorway. Therefore, functionality very similar to those offered today by General Motors' Super Cruise or Ford's BlueCruise. In any case, this is speculation because certainly today there is no nothing about this project.
What's new? recommended to everyone? Google Pixel 7a, buy it at the best price from eBay at 428 euros.