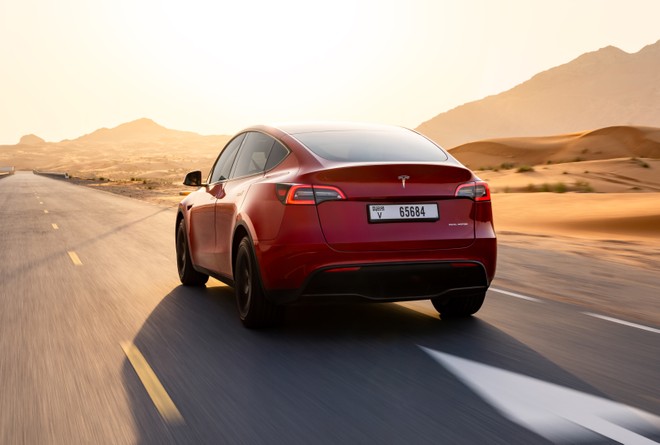 Tesla Model Y is was the most popular model sold ever in the month of August 2023 in Europe. This is serious; what emerges from a new report by Jato Dynamics on the car market of the Old Continent. Let's go deeper in detail. Overall, almost 900 thousand cars were registered last month, equal to a growth of approximately 20%. The electric cars are doing very well and with 196 thousand registrations they can count on a market share of 22%. Petrol cars, however, still represent 53% of the market. On the results for August 2023, Felipe Munoz, analyst at JATO Dynamics, commented:
While current industry debates often point towards a slowdown in BEV growth, our data shows that demand growth remains strong, driven by pricing more and more competitive and continuous support from governments.
According to the Jato Dynamics report, registrations of electric models recorded strong growth in Belgium (+224%), Greece (+183), Luxembourg (+164%) and Portugal (164%). Germany, in particular, is the first BEV market, with a growth in registrations of 171%, equal to a 44% share of European demand.
Italy is not doing well. The report highlights that electric models have only achieved a single-digit market share in our country and Spain (5% and 7% respectively). Poland and the Czech Republic are worse with 3%.
VERY GOOD FOR TESLA AND MG
Among the car manufacturers Tesla and MGare doing well. Between January and August, Tesla registrations increased from 45,600 units to in 2020, at 236,400 units in 2023. Last month, Elon Musk's company achieved an overall market share in Europe of 3.76%, while its share of the BEV model market reached 17.3%.
Among the reasons that have allowed this growth, underlines Felipe Munoz, are price cutsthat Tesla has applied over the last few months, despite a limited range.
The question now is how European competitors will be able to remain competitive and produce equally affordable BEVs.
MG is also very good. Last month, the automaker entered the Top 20, surpassing Jeep, Mazda, Mini and Suzuki in sales. In the BEV market, MG has registered more cars from Audi, Opel/Vauxhall, Peugeot, Renault or Skoda. MG's sales volume accounted for 69% of the total (197,800 units) registrations of Chinese auto brands in August. Speaking specifically about Chinese manufacturers, the report adds that many are still grappling with people's negative perception of Chinese automotive companies.
For Jato Dynamics, Ford, Hyundai-Kia, Stellantis and the Volkswagen brand are among the most affected by the growth of Tesla and MG. At this rate, the Tesla Model Y will become the biggest car sold ever in Europe in 2023. During the first eight months of the year, 169,420 units were registered. of the electric SUV, more of everyone.
Top 10 of the most popular cars sold in August 2023
Tesla Model Y: 21,549
Peugeot 208: 15,840
Volkswagen T-Roc: 15,198
Fiat/Abarth 500: 14,469
Dacia Sandero: 14,428
Volkswagen Golf: 13,760
Opel Corsa: 13,342
Renault Clio: 12,865
Citroen C3: 12,111
Tesla Model 3: 11,943
Top 10 of the most popular electric cars sold in August 2023
Tesla Model Y: 21,549
Tesla Model 3: 11,943
Volkswagen ID.4: 9,135
Volkswagen ID.3: 6,835
Skoda Enyaq: 6,599
MG4: 6,302
Dacia Spring: 5,799
Fiat 500: 5,735
Cupra Born: 5,203
BMW iX1: 4,693
Top 10 of the most popular Plug-ins sold in August 2023
Ford Kuga: 4,295
Mercedes GLC: 2,385
BMW X1: 2,172
Kia Sportage: 2,133
BMW X5: 1,968
Volvo XC60: 1,895
Volkswagen Tiguan: 1,850
Volvo li>Cupra Formentor: 1,593
BMW Serie 3: 1,591
Best top of the range quality/price? Honor Magic 5 Pro, buy it at the best price from eBay at 827 euros.