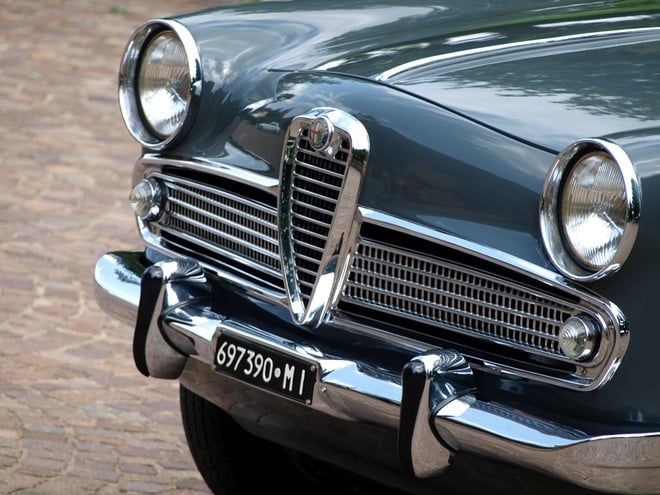 For all those who own a historic vehicle it is good news has arrived. Finally is the so-called "Historical plaques decree" which allows you to "obtain the registration plates of the first registration in the Public Automotive Registry, or to obtain a plate from the historical period of construction or circulation for vehicles of historical and collectible interest in reference to law 178 of 30 December 2020".
Getting to this goal is not easy. It was simple and the path was it was very long. An amendment to the Highway Code was included in the 2021 Budget Law which allowed the "recovery" of the original license plates of historic vehicles. It's a shame, however, that the implementing decree that was supposed to establish costs, criteria and methods of release, was slow in arriving.
Implementing decree which, finally, was released at the beginning of August 2023. Now, after a long wait, the provisions of the decree have come into force thanks upon publication in the Official Journal on 26 September. They will be applicable starting from the sixtieth day following this date.
HOW TO REQUEST THE PLATES

On historic vehicles it is not certainly nice to see modern license plates. Finally, owners of these models will be able to obtain license plates for the historical period of construction.
Therefore, once the provisions of the implementing decree are applicable, it will be it is therefore possible to equip your vehicle of historical and collectible interest (identified through the Certificate of Historical Relevance as per art. 60 of the Highway Code) with license plates from the construction period. This is an objective that ASI (Automotoclub Storico Italiano) has been working on for some time.
More in detail, the implementing decree indicates the methods of application of the law, starting from the request that the owner will have to present at an STA (Motorist Telematic Help Desk) or a Civil Motorization Office. Interested parties can submit an application for vehicles of historical and collectible interest equipped with a Certificate of Historical Relevance which have been deregistered by office or for export, for those re-registered and for those of unknown origin.
The issue of historical plates is subject to the payment of 549 euros for motor vehicles and 274.50 euros for motorcycles and agricultural machinery.
The most Android? small and powerful? Samsung Galaxy S23, buy it at the best price from eBay at 644 euros.