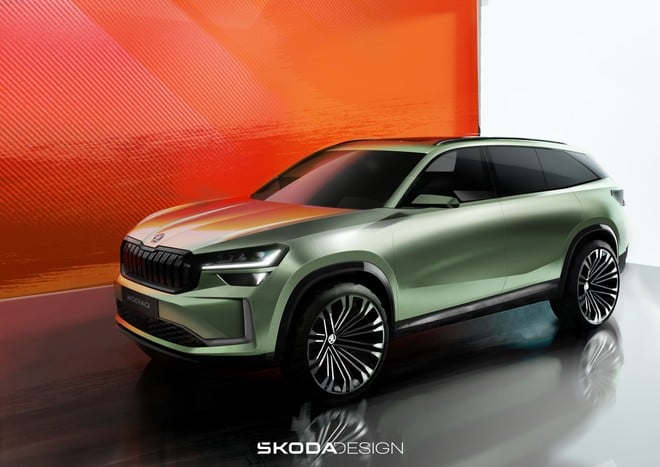 Skoda is preparing to debut the new generation of the Kodiaq SUV. The car manufacturer has announced that the presentation will take place on the evening of October 4. About a week after the launch of the new model, the manufacturer has shared new teasers, sketches in reality, which anticipate the shapes of the SUV.
ALSO PLUG-IN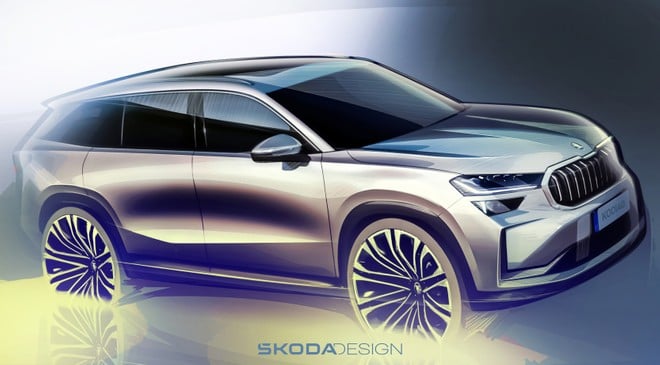 The car manufacturer says that the new Kodiaq will be able to count on rims from 17 to 20 inches. Furthermore, the SUV will have of second generation TOP LED Matrix headlights. At the rear, however, the light clusters will be characterized by a C-shaped light signature and will be joined together by an LED bar.
This is information that adds to that which Skoda already had. shared over the last few months. The brand, in fact, has already told many details on this model. We know, for example, that the second generation Skoda Kodiaq measures 4,768 mm long x 1,864 mm wide x 1,657 mm high, with a wheelbase of 2,791 mm. Inside, the SUV is able to accommodate up to 7 passengers.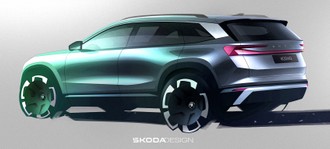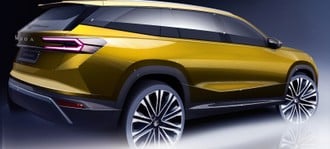 This new model will be offered with petrol and diesel engines, as well as in a Plug-in version. In particular, the PHEV model will be able to count on a powertrain consisting of a 110 kW (150 HP) 1.5 TSI combined with a electric. Overall, there will be 150 kW (204 hp) available. The change will be a 6-speed DSG. Powering the electric motor is a 25.7 kWh battery capable of enabling electric-only travel of over 100 km. The accumulator can be recharged with alternating current up to 11 kW and with direct current up to 50 kW.
At this point all that remains is to wait about another week to discover all the remaining secrets of this model.
The news? recommended to everyone? Google Pixel 7a, buy it at the best price from eBay at 425 euros.