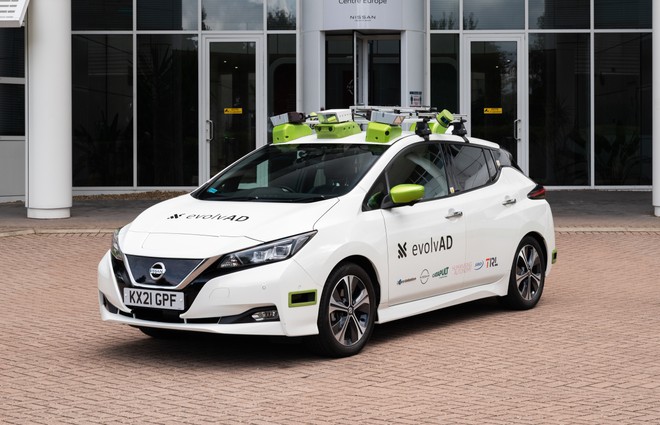 Nissan has been carrying out various projects related to the development of autonomous driving for some time on in which it is investing many resources. Now, in conjunction with the celebrations of 35 years of the Nissan Technical Center Europe in Cranfield, Bedfordshire, the Japanese car manufacturer has announced evolvAD, a new research project aimed at "developing and fine-tuning autonomous driving technologies on complex UK residential and rural urban roads". Suitably modified electric Nissan Leafs will be used for the road tests.
THE PROJECT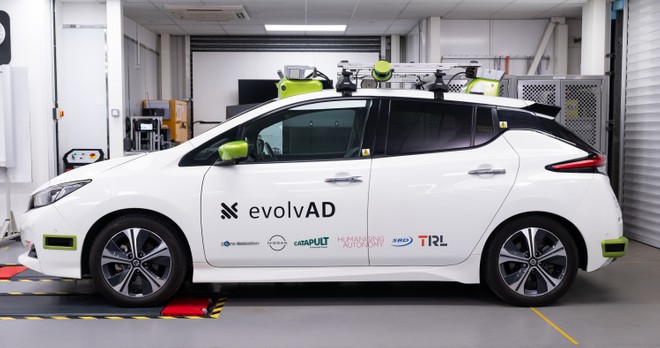 EvolvAD collects the legacy of previous research projects such as HumanDrive and ServCitywhich focused on highway driving situations and urban environments. Now, thanks to the new project, the aim is to expand the possibilities of using autonomous driving systems in even more complex scenarios complex.
In fact, Nissan says that the new testing contexts represent a demanding challenge for the team of researchers. For example, in residential urban areas, you often have to drive on narrow, single-lane streets with vehicles parked on both sides. Rural roads, for their part, can present similar conditions, but with higher speeds. more driving high and winding routes with little or no road signs.
Using existing infrastructure, such as closed-circuit cameras, the tests will also allow us to evaluate the effectiveness of vehicle to infrastructure (V2I) technologies and to develop new ones, to improve the ability of connected cars to orient themselves in the surrounding environment.
The choice to use an electric car is not was done at random given that Nissan intends to accelerate its electrification plan which will bring it by 2030 to become an electric-only brand in Europe. The new project is co-financed by the British Government and a consortium of five industrial partners (Nissan, Connected Places Catapult, Humanising Autonomy, SBD Automotive and TRL).
Top price and performance? Xiaomi 13, buy it at the best price from eBay at 699 euros.