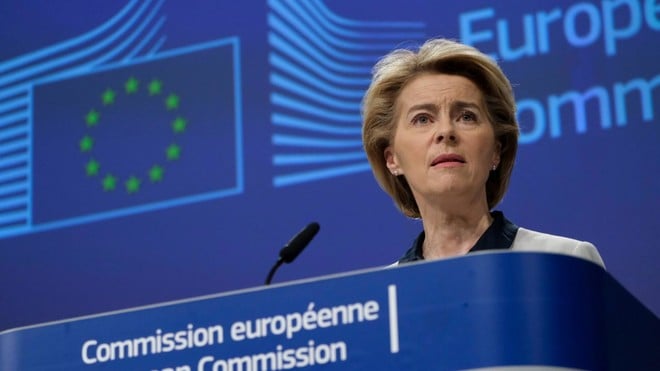 After the announcement of the launch of an anti-dumping investigation into electric cars produced in China, Ursula Von der Leyen is returned to talk about this topic at the Green Deal Summit in Prague. For the president of the European Commission, too often European companies, such as automotive companies, have to face competition from heavily subsidized foreign operators.
This is the reason that pushed the European Union, explains Ursula von der Leyen, to launch the anti-dumping investigation.
Too often our European companies face competition from foreign operators heavily subsidized from abroad. Think about the automotive industry. Czech automakers are now investing heavily in new lines of electric vehicles. But at the same time, global markets are flooded with low-cost Chinese electric cars. And their price is kept artificially low by huge state subsidies. Here's why We are launching an "anti-subsidy investigation into electric vehicles from China.
EUROPEAN COMPANIES READY TO FACE COMPETITION
During her speech, Ursula von der Leyen added that the European companies are ready to face the competition. However, competition must be fair.
European companies will always be ready to face competition. But it must be fair. Each economic sector faces specific challenges in its clean transition. Some industries struggle with slow approvals. Others with excessive reporting obligations. Most industries are facing difficulties in access to raw materials or skilled labor. With our Green Deal Industrial Plan, we are addressing these challenges across all economic sectors. But now it's The time has come to involve every single industrial ecosystem. For this reason we are launching a new series of dialogues with the industry.
It will be It is therefore very interesting to follow the progress of the investigation to understand what the results will be and any interventions by the European Union. It must be said that the investigation does not only concern electric cars of Chinese brands but also models from car manufacturers such as Tesla, BMW and Volvo which are built in China and then exported to Europe.
Meanwhile , concerns are filtering from Germany about the investigation. As we know, the Government has officially welcomed the initiative but some exponents fear that the implementation of a protectionist policy by the European Union, with an increase in duties, could have a negative effect on 39;automotive industry, especially the German one.
Best top of the range quality/price? Honor Magic 5 Pro, buy it at the best price from eBay at 827 euros.