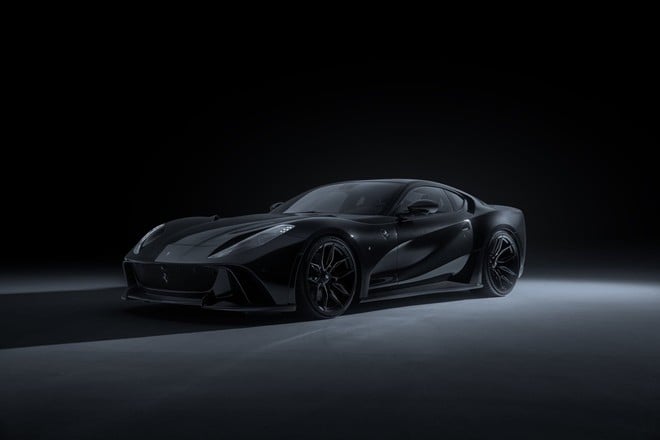 Novitec has presented a special version of the Ferrari 812 Superfast which will be Made in only three examples, all already sold. It's called Novitec N-Largo S and in addition to offering an increase in power from the V12 engine, it is characterized by a new body kit and a revised set-up.
EVEN MORE? POWERFUL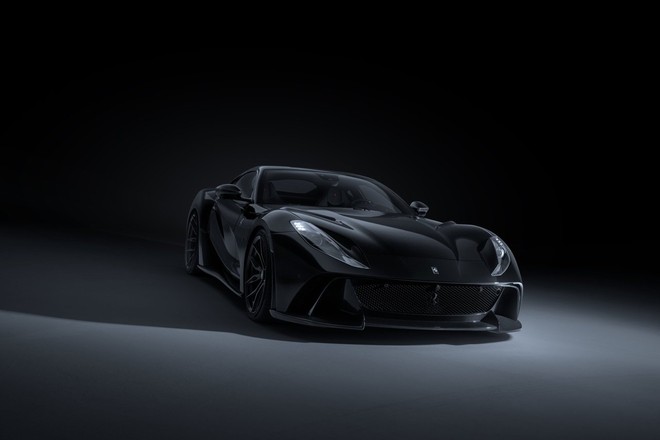 Let's start with the engine. The Ferrari 812 Superfast offers very high performance but the preparer wanted to go even further. The electronics of the 6.5-liter V12 are been updated and thanks also to other small interventions, the power of the engine is rising to 618 kW (840 HP) with 751 Nm of torque (800 HP and 718 Nm the original values). The speed maximum reaches 345 km/h, while accelerating from 0 to 100 km/h takes just 2.8 seconds. The sports car also features a new exhaust system made by Novitec.
The new aerodynamic body kit that can rely on various carbon fiber elements, it is not only used to make it more the look of the sports car is aggressive as it allows for improved driving dynamics, especially at high speed. For example, thanks to careful work in the wind tunnel, the new splitter and the changes to the front have made it possible to reduce the lift of the front axle. The new rear spoiler and the new diffuser allow the aerodynamic load of the sports car to be further improved.
There are also some adjustments to the set-up thanks to the introduction of new springs which have allowed lower the car's ground clearance by approximately 35 millimetres. In any case, Novitec offers a system that allows, by pressing a button in the passenger compartment, to raise the front of the car by 40 mm to overcome bumps and steep garage ramps without damage. Novitec N-Largo S can also count on Novitec NF 11 N-Largo S rims measuring 21 inches at the front and 22 inches at the rear.
As regards, however, the interiors, every owner can personalize the passenger compartment by drawing from the large catalog of accessories made available by the builder.
Best top of the range quality/price? Honor Magic 5 Pro, buy it at the best price from eBay at 827 euros.