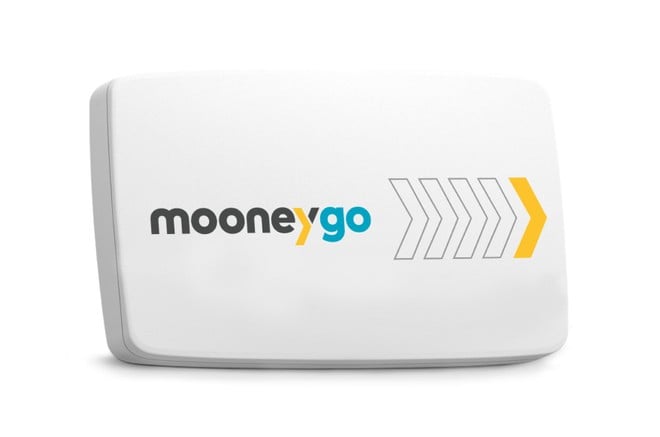 Telepass, until not long ago, was the only solution for electronic tolling, then a monopoly finished with the arrival of UnipolMove 2022. Now, a new competitor arrives. Mooney, an Italian company owned by Enel and Intesa Sanpaolo, is entered the electronic toll market with MooneyGo.
The MooneyGo electronic toll service is active on the Italian motorway networkand in over 300 Telepass affiliated car parks. Furthermore, it allows you to pay for area C of Milan and the ferry to the Strait of Messina.
HOW DOES IT WORK?
Operation is not correct. too different from that of Telepass and UnipolMove. Motorists, in fact, will have to equip their car with a small device that communicates with the electronic toll system present in motorway toll booths. How do I activate the electronic toll service offered by MooneyGo? You can choose more mode.
The device, which can be activated in 5 minutes, will be available at 20,000 Mooney storesaffiliated throughout Italy such as tobacconists, bars and newsagents. Alternatively, the electronic toll service can be used activate also from the MooneyGo app or the MoneyGo website to receive the device directly at home.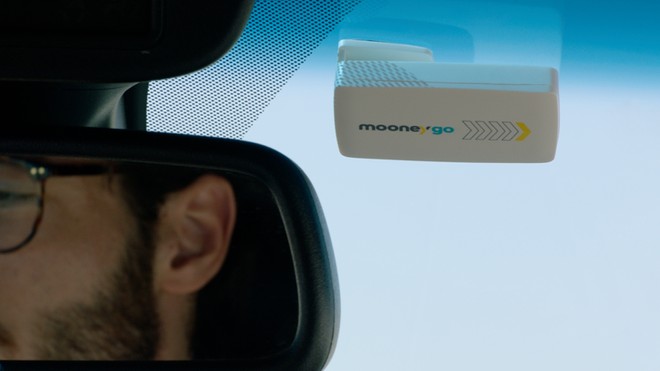 The company lets it be known that it is it is possible to associate 2 entrance panelsfor each device and choose between the "Pay per Use" option, to pay for the service only in the months in which you use the motorway, or, alternatively, the subscription.
HOW MUCH DOES IT COST?
Tolls and other services are charged to any credit, debit or prepaid Mooney card, which the user associates with the device during registration, with the exception of foreign cards. As mentioned previously, new customers will be able to choose between the Pay per Use formula and between the classic subscription formula.
In the first case, the activation cost is of 10 euros. Furthermore, you pay 2.20 euros for the service only in the months in which you use it. Shipping the device to your home is free. By choosing the subscription instead, the activation cost drops to 5 euros. Furthermore, it is There is a monthly fee of 1.5 euros. Shipping the device to your home is always free.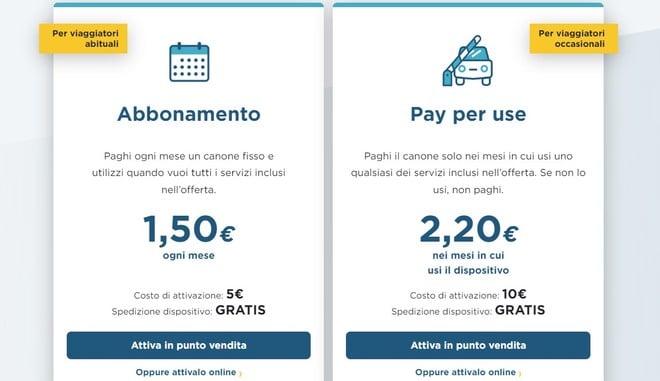 All costs of services used (motorways, car parks. ..) are charged weekly to the payment card associated with the electronic toll. Furthermore, the company reminds you that through the MoneyGo application it is It is possible to quickly purchase train, bus and metro tickets or passes for numerous local companies, consult train and bus timetables and much more.
Best top of the range quality/price? Honor Magic 5 Pro, buy it at the best price from eBay at 820 euros.