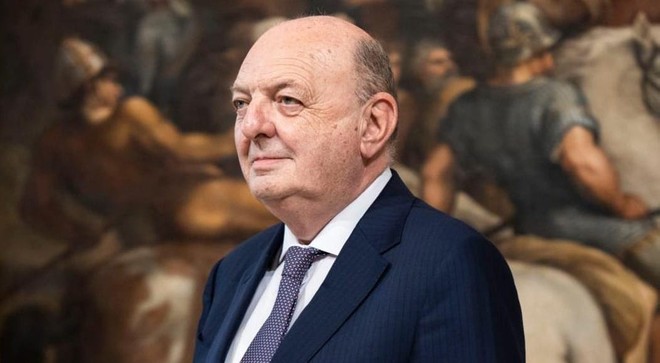 The Minister of the Environment and Energy Security, Gilberto Pichetto, is returned to talk about electric cars during an initiative at Mase on mobility sustainable, as part of the European Mobility Week. The minister reiterated the position that the Government has more expressed several times in recent times, once again underlining the doubts about European policies for the automotive sector.
Therefore, the minister highlighted how electric is the main way for the of the future but which for Italy, however, cannot be the only one.
We believe in electric as a great way for mobility of the future, the main one. For Italy, however, it cannot be be the only one. We will continue to fight in Europe on the 'automotive' regulation, because the electric, today not accessible to everyone, becomes a real opportunity and not a limit, not a dogma without alternatives.
So, electric yes, but it must not be a dogma without alternatives. The minister then adds that "he cannot to exist mobility that keeps production chains such as the solid and successful Italian endothermic one at a distance a priori". Precisely for this reason, underlines Gilberto Pichetto, Italy can be among the best in Europe in the development of e-fuels while it is already on advanced biofuels.
Moreover, we know well how much our country is putting pressure on the European Union to give biofuels a role in the ecological transition process. In any case, for the minister, the topic of sustainable travel is a mission that touches on responsibility of everyone.
The theme of sustainable travel is a mission that touches on responsibility of everyone, and which starts from the great European objectives of decarbonisation to 'decrease' in the depths of the socio-economic fabric of the country, from where the demand for mobility originates.
Precisely for this reason, the Ministry of the Environment and Energy Security is committed to spreading the culture of 'sharing' and the use of collective transport, to promote low and zero emission vehicles, for mobility cycling. In this regard, the minister mentions the experimental home-school and home-work programme, with which the Ministry is co-financing 80 mobility projects. local for 75 million, the incentive program for over 16 million called PRiMUS, which includes among other activities also the creation of new cycle paths for 42 km and the sustainable school transport financing program, which will allow to the beneficiary municipalities to purchase 81 electric school buses.
Finally, Gilberto Pichetto adds that a decree is being worked on to "approve the financing of projects on lanes reserved for public transport, concerning centers with over fifty thousand inhabitants in community infringement". The minister also recalled the investment envisaged in the PNRR for mobility in the smaller islands and the push for the creation of charging stations in urban centers and highways.
The most popular Android? small and powerful? Samsung Galaxy S23, buy it at the best price from Amazon Marketplace at 638 euros.