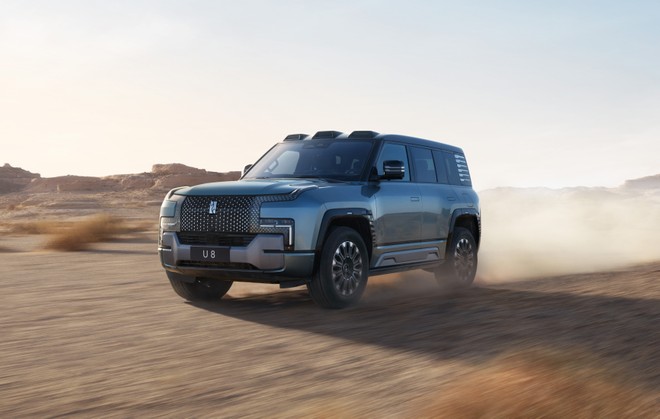 YangWang is BYD's premium brand. One of his first models is the new YangWang U8, a car with strong capabilities in off-road which on paper aims to compete with models of the caliber of the Land Rover Defender and the Mercedes G-Class. After presenting it a few months ago, the car manufacturer is preparing to launch it on the Chinese market. At the same time, more details on its characteristics also arrived.
4 ELECTRIC MOTORS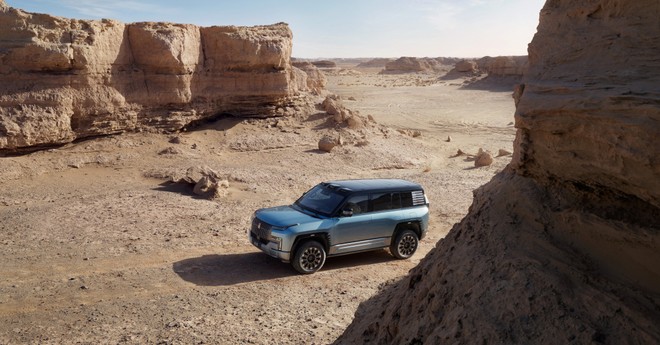 The new YangWang U8 is was launched in two versions: Premium Edition and Off-road Master Edition. Deliveries of the Premium Edition will start in October. Those of the Off-road Master Edition version which is characterized by even more features. oriented to the world of off-road, they will start more next.
This model measures5,319 mm long x 2,050 mm wide x 1,930 mm high, with a wheelbase of 3050 mm. The car rests on the new e4 platform which will be also used on the YangWang U9. The curb weight is of 3,460 kg.
Thanks to the new platform, the new YangWang U8 has 4 electric motors, each with a power of 220 kW. The total power is of 880 kW (1,196 HP) with a maximum torque of 1,280 Nm. The speed maximum is limited to 200 km/h while accelerating from 0 to 100 km/h takes 3.6 seconds. For this model, the Chinese brand has chosen to adopt a range extender (2-liter turbo engine) which supplies energy to the 49.05 kWh battery equipped with LFP cells (lithium-iron-phosphate).
Autonomy with the battery alone is of 180 km according to the Chinese CLTC cycle. With a charged battery and range extender (75 liter fuel tank), the total mileage reaches 1,000 km (CLTC). The accumulator can however, it can also be recharged from normal charging stations. From those in direct current it can be supply up to a maximum power of 110 kW.
The interiors are particularly luxurious and is There is also a lot of technology present. Digital instrumentation can count on a 23.6 inch screen. The infotainment system, however, has a 12.8-inch display. Instead, the front passenger can count on a 23.6-inch screen. Two displays are available for rear passengers.
As mentioned at the beginning, this model is It was designed to have strong capabilities off-road. For example, it has a fording of 1,000 mm (1,400 mm for the Off-road Master Edition version).
Thanks to the 4 electric motors, this model is also capable of performing a 360 degree turn. The body of the car is waterproof and this allows the new U8 to be able to "float" on the water for up to 30 minutes, moving at a speed of 3 km/h. BYD, however, highlights that this is a limited use, only for emergency situations.
How much does the new YangWang U8 cost? Theprice is of 1,089,000 yuanwhich at the exchange rate is around 140,000 euros.
Price and performance at the top? Xiaomi 13, buy it at the best price from eBay at 679 euros.