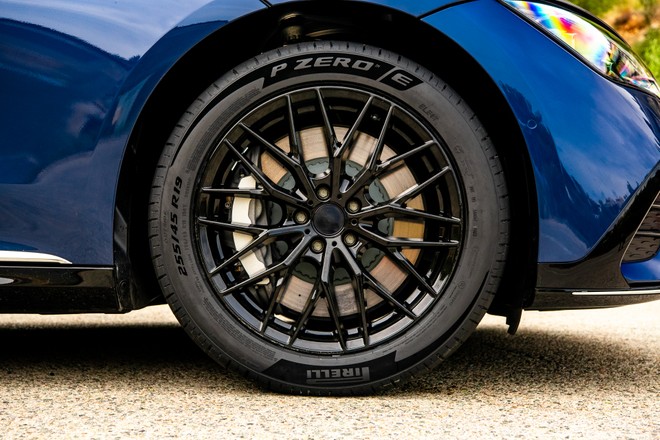 Pirelli has presented a logo that will serve to identify "green" tires, that is, those that contain at least 50% natural and recycled materials. The new logo depicting two arrows in a circle will be adopted on new products and debuted for the first time on the P Zero E tire, which contains, across the entire range at launch, more of 55% of materials of natural origin and recycled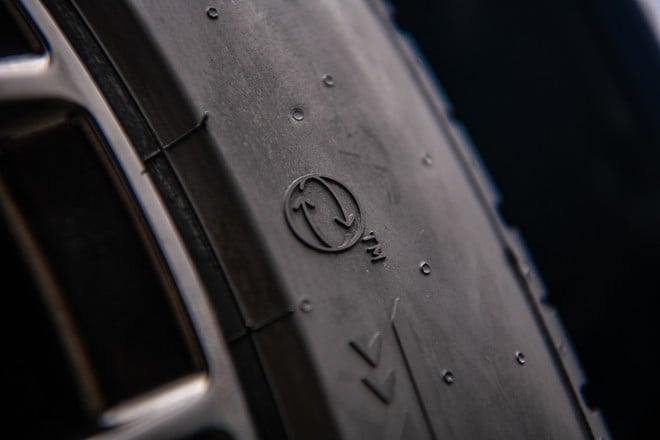 The company makes it known that it will contact always to third parties to certify the percentage of eco-compatible materials present inside its tires equipped with the new logo. Thanks to this brand, consumers will be able to recognize which Pirelli products are the most sustainable. Giovanni Tronchetti Provera, Head of Sustainability and Future Mobility at Pirelli, commented:
For several years, Pirelli has started to constantly reduce its environmental impact, a path confirmed by all the main sustainability indices. who recognized our commitment and transparency. Thanks to the results achieved so far, but also to the concrete approach we have chosen. For this reason, for example, we indicate the percentage of sustainable materials by saying "at least", not "up to". We will continue on this path that our partner car manufacturers also recognize and reward.
PIRELLI P ZERO E
Pirelli's path towards a reduced environmental impact passes through an ever-increasing use of sustainable materials. The first objective set by Pirelli, initially expected by 2025, is already achieved two years early thanks to the P Zero E. The next step, by 2030 and again for selected product lines, envisages exceeding 60% of materials of natural origin and 12% recycled, with less than 30% of those of a fossil nature.
Speaking of the new P Zero E, this tire is part of the Ultra High Performance (UHP) range and is ; It was made with new materials to combine performance and sustainability. The company says it has used lignin, which comes from waste from the cellulose and paper industry, silica from rice husk derived from waste from rice cultivation, circular carbon black derived from tire pyrolysis oil out of use, bio-circular polymers produced with monomers derived from used cooking oils or tire pyrolysis oil, natural rubber, bio-resins and rayon.
Insane reception and lightning-fast charging? Motorola Edge 40 Pro, buy it at the best price from eBay at 719 euros.