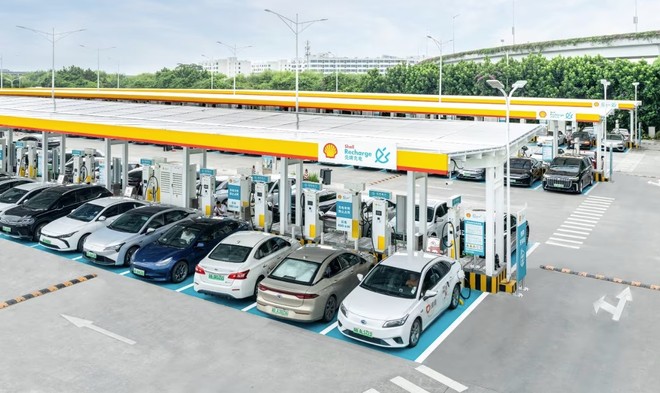 Shell has been pursuing its electric-related strategy for some time . As we know, the company aims to have a network of around 200 thousand charging points around the world by 2030. In March 2022, Shell and BYD signed an agreement to create a joint venture to accelerate this project and which in China currently operates more of 13 thousand charging points in Shenzhen.
And right in Shenzhen, about 2.5 km from the airport, Shell has opened its largest large charging station for electric vehiclesthat will be managed by the joint venture with BYD.
258 CHARGING POINTS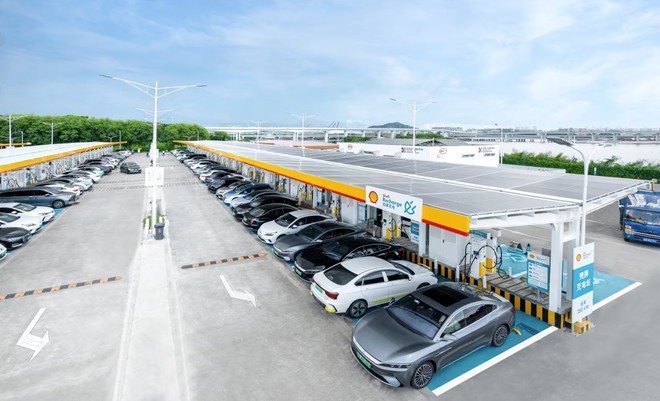 The station for Shell Recharge Shenzhen Airport served more of 3,300 electric vehicles every day during the testing period. Overall, 258 rapid charging points were installed(maximum power not communicated). The columns are covered by a canopy equipped with photovoltaic panels.
According to Shell, the photovoltaic systemof the station is capable of generating 300 thousand kWh of electricity every year. Energy that will be used to charge cars. The company wanted to create a charging station while also providing it with a series of services dedicated to owners of electric cars. In fact, we find a small market, a bar and a room where motorists can wait for their car to fill up on energy.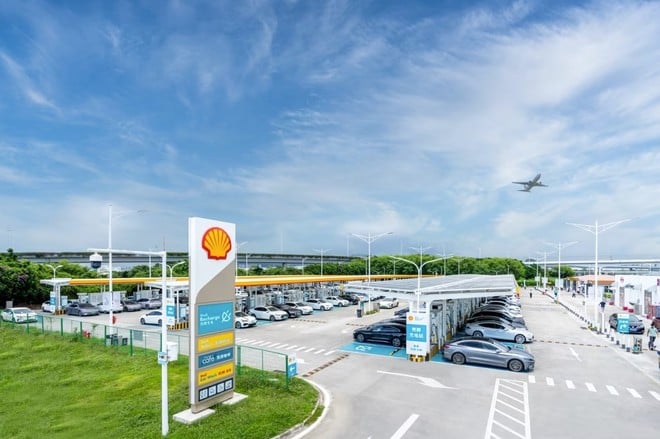 < br style="clear: left;">
István Kapitány, Global Executive Vice President for Mobility at Shell, commented:
L& #39;opening this new site is part of our ongoing commitment to meet the ever-changing needs of our customers in China. We know that electric vehicle drivers are looking for a charging experience that is fast, convenient and comfortable and this is reflected in the usage rates of our sites in China, which are two to three times the local industry average. China is one of the fastest growing markets important for Shell Mobility. We look forward to offering pleasant mobility experiences in the future. to more customers in China.
Top price and performance? Xiaomi 13, buy it at the best price from eBay at 669 euros.