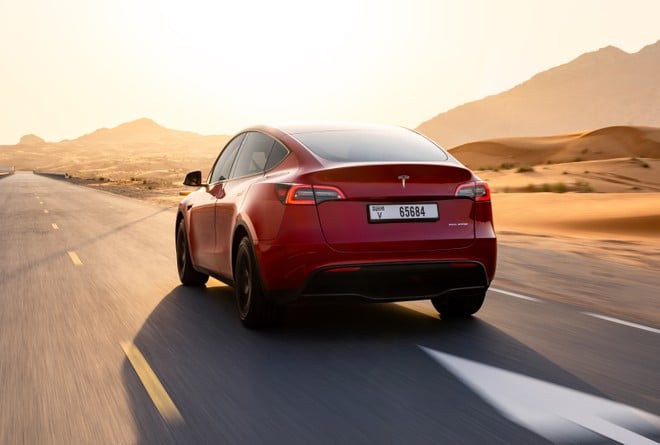 Turkey also wants a Tesla Gigafactory. Turkish President Tayyip Erdogan has asked Tesla CEO Elon Musk to build a factory in Turkey. The meeting took place held at the Turkish House in New York, where Erdogan was attending the United Nations General Assembly.
According to Reuters, Musk responded that many Turkish suppliers are already working with Tesla and that Turkey is among the most successful candidates important for his next factory. In any case, during the conversation between the Turkish president and Tesla's number one, there was no only talked about cars.
Cumhurbaşkanımız Sayın Recep Tayyip Erdoğan, New York'ta Türkevi'nde Tesla ve SpaceX'in kurucusu Elon Musk'ı kabul etti.

Cumhurbaşkanı Erdoğan, Musk'a Türkiye'nin teknoloji alanındaki atılımlarından, Dijital Türkiye Vizyonu ve Ulusal Yapay Zeka Stratejisi'nden bahsetti.… pic.twitter.com/rOZGm2CBoW

— T.C. İletişim Başkanlığı (@iletisim) September 17, 2023
In fact, according to what emerged, Erdogan also stated that Turkey would like to collaborate with the American company on artificial intelligence and Starlink. Apparently, Elon Musk would be in favor of a collaboration on Starlink. Finally, during the conversation, Erdogan invited Musk to visit Turkey on the occasion of the next edition of Teknofest, the technology fair organized by the Turkish government which will be held from 27 September to 1 October in Izmir, on the Aegean coast.
THE NEW GIGAFACTORY
For Turkey it will not be certainly easy to win the Tesla Gigafactory. As we know, competition is particularly nourished. Tesla already has discussed with several countries such as France and India. In all cases, the automaker expressed its appreciation for the discussions held. However, at the moment the only certainty is that a new Gigafactory will be built in Mexico. To find out what the other locations of the American company's new factories will be, you will need to wait a little longer. If there isn't a change of plans, an announcement should be made by the end of the year.
In the last few hours it is A Wall Street Journal report also came out about Tesla's possible interest in opening a plant in Saudi Arabia. On this news is Elon Musk immediately intervened and stated that the relationship was wrong.
Best top of the range quality/price? Honor Magic 5 Pro, buy it at the best price from Amazon at 843 euros.