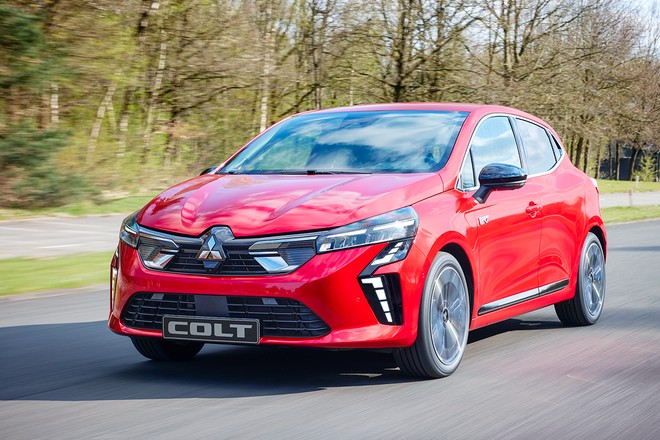 Koelliker and Mitsubishihave renewed their partnership which has lasted since 1979. Therefore, the Group will continue to be the exclusive importer of the Japanese brand in Italy. A partnership that has achieved important results over time given that 400,000 cars have been sold in 44 years. To date, Mitsubishi in Italy can count on a circulating fleet made up of several of 250 thousand vehicles: 70 thousand Pajeros and as many L200s, 20,000 Colts and 25 thousand ASXs.
The announcement of the renewal of the collaboration agreement is It was also an opportunity to present the new range of Japanese cars which will be proposed to Italian customers.
AN ELECTRIC IN 2025
The Mitsubishi range offered by Koelliker starts from the Space Star which offers the dual petrol and LPG option. We also have the Eclipse Cross PHEV SUVand the new Mitsubishi ASX that will arrive by the end of 2023. The Group will propose also the new Mitsubishi Colt, introduced for the first time in Europe in 1978, and which has sold over 1.2 million units worldwide in six generations. This model will also arrive in Koelliker dealerships by the end of the year.
In 2024, however, it will be the new Outlander PHEV is also offered. 2025will be an important year as thanks to the collaboration with Renault the a new fully electric model which will be also marketed in Italy. Battery-powered model whose characteristics are currently unknown. Marco Saltalamacchia, CEO & Executive Vice President of the Koelliker Group, commented:
The renewal of the partnership is for us at Koelliker it is a source of great pride; and not just because Mitsubishi continues to see us as a solid partner on which it can always count, but above all because confirms the strategic importance of the Italian market. Today we can say that we have overcome all the difficulties, challenges and challenges faced over the years. The trust that the customer has placed and continues to place in us pushes us to do more and more, and always better. &` this is also what pushed us to put a new, very ambitious project on the table, like that of the Koelliker Hub: we want to continue to offer customers the best, from every point of view. The successful and exceptional quality models such as Mitsubishi ones, like all those that we have been importing into Italy for longer 87 years old, they deserve an innovative space. And with the new Hub we are sure we can offer even more to our customers.
The smartest smartphone? business suit? Samsung Galaxy S23 Ultra, buy it at the best price from eBay at 977 euros.