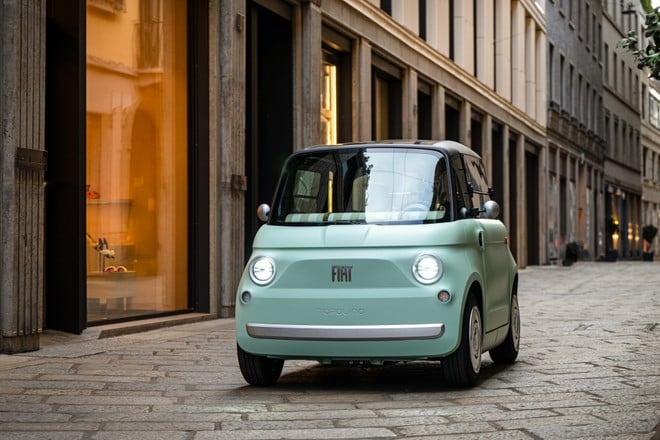 Fiat has started actual orders for the new Topolino, the electric quadricycle which he presented on 4 July at the same time as the electric Fiat 600. This model seems to have received good interest given that through the "Be the First" initiative, they have already more 10,000 people have registered online waiting to order the Topolino.
The light quadricycle (starting with the closed version) can be ordered directly from the Fiat website and deliveries are expected from January 2024. Interesting aspect, the manufacturer makes it known that delivery can take place. happen even at home.
HOW DO I ORDER?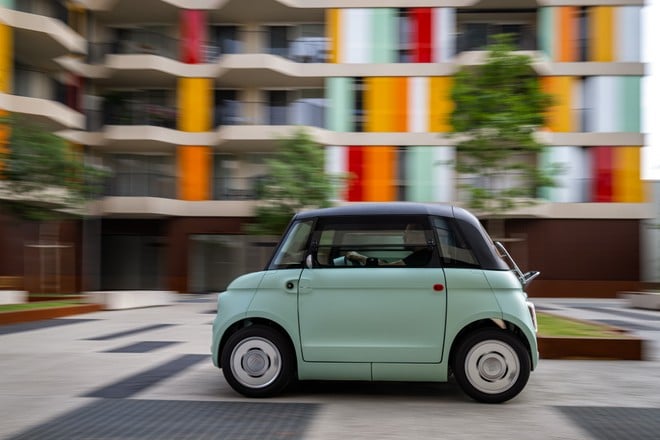 As mentioned at the beginning, the The entire process for ordering the new Topolino is simple. digital. Through the Fiat websiteit is It is possible to configure the light electric quadricycle. Once the product has been placed in the cart, the customer will be able to purchase it. decide the duration of the financing program and the first down payment.
After checking the order summary with all the information, customers will only have to wait for the little Mickey Mouse to arrive at the dealership or directly at home. For the new quadricycle, the car manufacturer offers traceability complete from purchase to delivery. In fact, customers can check the position of the product at any time by accessing the Fiat website, receiving update emails and contacting the Back Office team.

Fiat Topolino vs Citroen Ami, comparison between 415 electric quadricycles
Auto 18 Aug
PRICES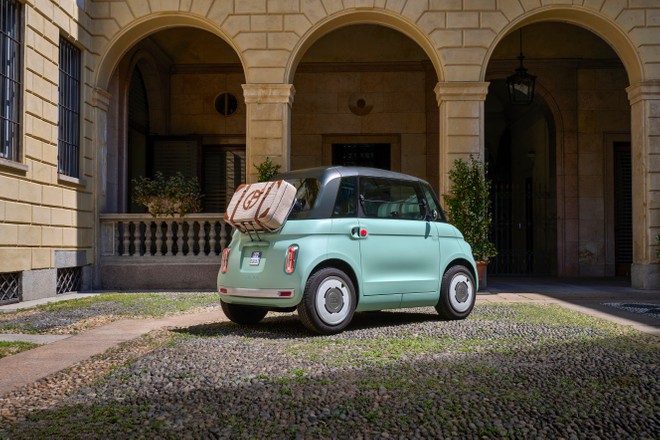 Fiat Topolino costs 9.8 90 euros but thanks to state incentives it drops to 7,543.68 euros (without scrapping). Obviously, there is no shortage of facilitated purchasing options. For example, Stellantis Financial Services offers a 48-month leasing with fees starting from 39 euros(down payment 2,582 euros, TAN 6.99%, APR 9.63%, maximum mileage 20 thousand km).
Fiat allows you to choose between three multilevel packages with "increasing contents that allow the dealer network to satisfy everyone's personalization needs: from the identifying branding of the windows to which you can add Theft/Fire, total and partial Robbery, Mobility and 24-hour assistance up to Natural, Sociopolitical and Crystal Events."
We remind you that the new Fiat Topolino is just 2.53 meters long and is strictly derived from the Citroen Ami. Therefore, we find a 6 kW electric motor powered by a 5.4 kWh battery which allows a range of 75 km. The speed maximum is of 45 km/h. The Fiat Topolino is approved as a light quadricycle and therefore can be driven already at 14 with an AM license.
Small and super powerful? Apple iPhone 14 Pro, buy it at the best price from eBay at 988 euros.