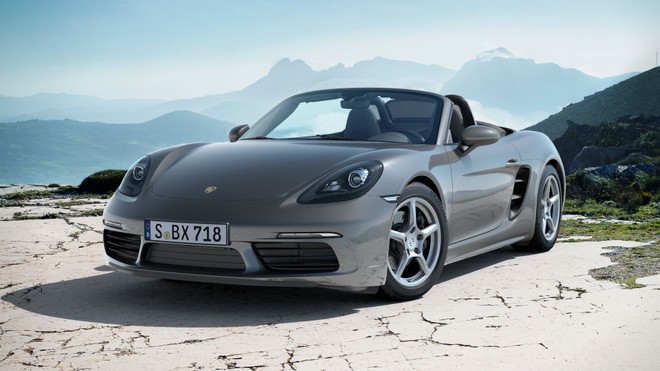 In 2025 Porsche will bring the electric Boxster is on the road, a model we already have spoken several times thanks to a series of spy photos. Now, new images of this battery-powered model arrive which allow you to take a peek at the cockpit. The interesting aspect is that the sheets hiding the dashboard were raised. Therefore, we can already give us a first idea of ​​what the interior of the new electric Boxster will be like.
From what we can; see thanks to the new spy photos, the dashboard has several similarities to that of the new electric Macan. Behind the wheel, he is There is a large screen for digital instruments. Centrally, however, we find the display of the actual infotainment system. Below the central screen, we can see the presence of 5 physical buttons, ventilation vents and 2 USB ports. The controls for the climate control and seat heating/ventilation functions have been moved to the central tunnel.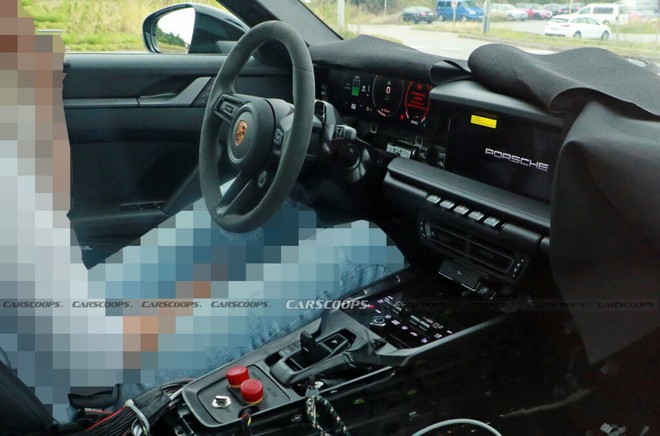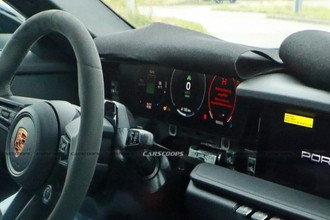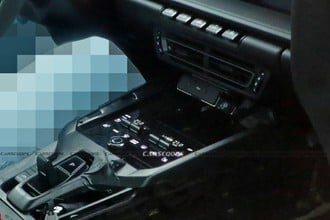 Looking at the digital instrumentation screen we can see that the car appears to have a remaining battery charge of 53% for a range of 125 km. This does not mean, however, that the electric Boxster has less than 240 km of overall autonomy. In the meantime, we must remember that the car in the spy photos is a prototype. Furthermore, as we know, the remaining range indicator shows different values ​​based on the driving style adopted.
In any case, from what is known so far, the future electric Porsche Boxster should be offered with different capabilities. of batteries.
Speaking of mechanics, Porsche should place the battery pack centrally, behind the driver but in front of the rear axle. Technical choice designed to replicate the driving experience of mid-engine cars. From previous spy photos we have also seen that the German car manufacturer has placed the charging socket at the rear, centrally above the license plate.
At least initially, the electric Boxster will not go anywhere. to replace the endothermic one which will continue to be offered to customers. Porsche, we remember, is also working on other battery-powered cars such as the electric Macan which will arrive in 2024 and the electric Cayenne which will debut in 2026.
[Spy photo: CarScoops]
Limited budget? Redmi Note 12 4G, buy it at the best price from eBay at 152 euros.