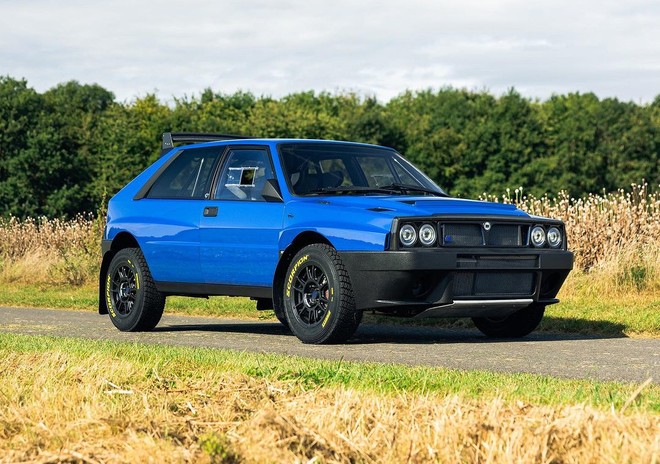 In 2018, Amos Automobiles began his adventure by presenting "Delta Futurista", a restomod based on the Lancia Delta Integrale whose production is now concluded. Now, the company has announced its second model, a restomod also based on the Lancia Delta Integrale.
We are talking about the Lancia Delta Safarista, tribute to the queen of 80s rallies. Only 10 examples will be made. The price? We are talking about 570 thousand euros, customizations and taxes excluded.
HOMAGE TO THE MYTHICAL DELTA
Podium Advanced Technology and the BorromeodeSilva studio also collaborated on this project. Compared to the Futurista, this model has a raised structure, specifically designed for off-road(adjustable suspension present). Furthermore, some aspects of the design have been revised, always with the aim of improving usability. of the car in extreme conditions.
View this post on Instagram
The interventions were not limited to externals because the company also worked on the frame which is been strengthened. Also make adjustments to the gearbox and differential while the engine is running. substantially that of the Delta Futurista, that is a 2.0 turbo petrol 4-cylinder with over 300 HP which for this model is been further refined. The braking system is of Brembo. The bodywork of the Safarista, as on the Futursita, is always with three doors.
As regards the passenger compartment, the new car offers a 2-seater configuration. The interior is similar to that of a rally car. In fact, we find, among other things, a quick-release racing steering wheel, racing pedals, digital instrumentation, bucket seats, rollbar and even a fire extinguishing system.
View this post on Instagram
< p>The lucky ones who take this restomod into their home garage will join a club that will offer the opportunity to go to truly special places where you can drive the new Delta Safarista, which should not be considered a simple collector's item but a car worth driving.
Price and performance at the top? Xiaomi 13, buy it at the best price from eBay at 619 euros.