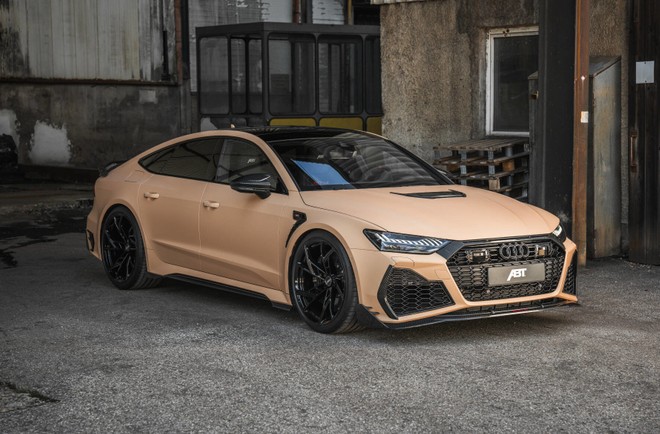 Audi RS 6 Avant and RS 7 offer very high performance and allow those lucky enough to be able to drive them, to be able to have fun. ABT recently presented the "Legacy Edition" of these models which are characterized by a more powerful engine. powerful and a series of design changes that allow you to make the look more gritty.
Now, the German tuner has developed a new technical solution for these cars that allows for a further increase in performance.
NEW INJECTION SYSTEM
Specifically, ABT introduced a particular water and ethanol injection system, additional to the one already existing, which is managed by the control unit specially developed by the tuner. This particular "blend" is contained inside a 15-litre tank in the boot compartment. The filler neck is located under the standard fuel tank door.
The trainer lets it be known that a "full tank" is sufficient for up to 3,000 km. This particular "blend" must be ordered directly from ABT. Thanks to this technical solution, the performance boost is obtained by pressing the RS button on the steering wheel, the engine is capable of reaching 736 kW (1,000 HP) and 1,150 Nm of torque.
Be careful, however, maximum performance is only achieved using 102 octane petrol. With the 98 octane one, you have to "make do" of 699 kW/940 HP and 1,050 Nm. Following this important increase in performance, ABT has revised some elements of the engine including the pistons, the intake system and the turbos.
ABT does not mention the performance that cars can achieve thanks to this additional power. Speaking of prices, the Legacy Edition + injection system package costs 205 thousand euros. Please note, however, that the car must be purchased separately. For example, the Audi RS 6 Avant starts from almost 139 thousand euros in Italy.
The perfect smartphone for the mid-range? Poco F5, buy it at the best price from eBay at 363 euros.