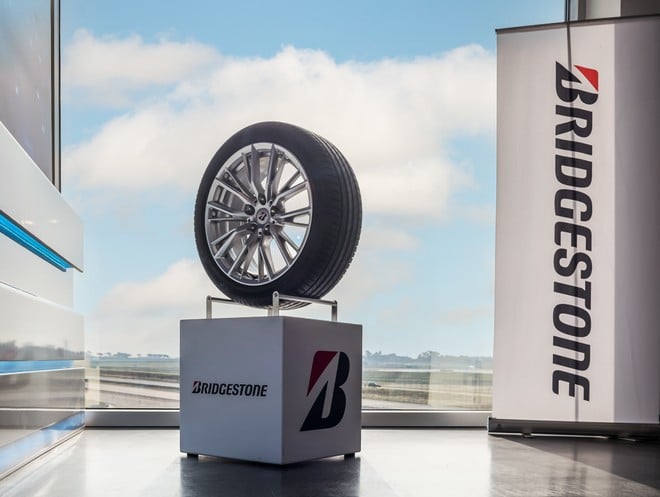 Bridgestone has has long set the goal of becoming a zero impact company by 2050. A new and important step forward in this direction is was done just these days. In fact, Bridgestone has announced the certification of its first zero-impact tire production plant (according to Scope 1 and 2). We are talking about the Chakan plant in Pune, India, which undertook the certification process in the months of May and June 2023 and is was subsequently confirmed according to the international standard PAS 2060 for the year 2022 by LRQA.
ZERO IMPACT
This plant produces over 4 million tires per year. Over the years, the factory has reduced its carbon dioxide emissions by 94%, thanks to a series of initiatives. For example, photovoltaic panels have been installed for energy production and it is a zero-emission biomass boiler plant was created, which uses a fuel block obtained from agricultural waste.
The plant's 2,974 tonnes of CO2 emissions are offset by Bridgestone India's purchase of Verified Carbon Standard credits, derived from a solar photovoltaic project in Acme, India. As part of the PAS 2060 audit, the site was committed to implementing a further plan to reduce CO2 emissions for the next three years.
The certification obtained by the plant marks an important step forward in Bridgestone's commitment to decarbonizing its capacity production and to achieve the global objective of eliminating emissions (Scope 1 and 2) by 2050. The company is therefore committed to reducing CO2 emissions from its activities by 50%. by 2030, in compliance with the 2011 reference standard. Stefano Sanchini, CEO of Bridgestone India, commented:
Bridgestone is Globally committed to building a global society with zero emissions, we intend to achieve this goal in India too. In fact, in the production plant we are implementing various measures in this sense; in addition to the solar system and the zero-emission boiler, we are continuing to replace diesel forklifts with electric ones and to use electricity to replace LPG. Our future plans include further increasing the use of green energy, reducing carbon dioxide emissions in operations and monitoring our Scope 3 emissions.
The perfect smartphone for the mid-range ? Poco F5, buy it at the best price from Amazon at 369 euros.