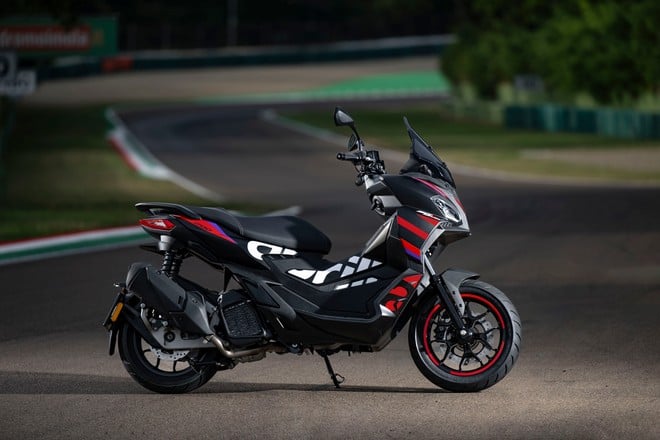 Aprilia has debuted the new Replica version of its SR GT scooter which It is characterized by an aesthetic taken from that of the motorbikes used in MotoGP. Available from October in the 125 and 200 variants, it is offered at a price of 4,449 euros and 4,749 euros respectively.
LOOK PI? GRITTY
New Aprilia SR GT Replica, more ugrave; in detail, it features the same graphics, in the red and purple shades of the motorbikes ridden by Aleix Espargaró and Maverick Viñales, protagonists of the 2023 MotoGP World Championship. The footboard, like the passenger grab handle, is now finished in matt black.
This version of the Aprila scooter also features black rims. Contrasting red details stand out on the front. The equipment also includes tires with road tread with a sporty design, instead of the "all terrain" tires. slightly knobby that characterize the other versions, Aprilia SR GT and SR GT Sport.
For those wishing to further personalize the scooter, the race numbers of the two official Aprilia Racing riders in MotoGP are also supplied. Speaking of technical specifications, the 125 version has a 125 cc i-get single-cylinder engine, credited with a maximum power of 11 kW at 8,750 rpm and a torque that reaches 12 Nm at 6500 rpm.
The 200 version, however, offers a 174 cc single-cylinder engine, which boasts a power of 13 kW at 8,500 rpm and a torque of 16.5 Nm at 7000 rpm. revs.
Small and super powerful? Apple iPhone 14 Pro, buy it at the best price from eBay at 999 euros.