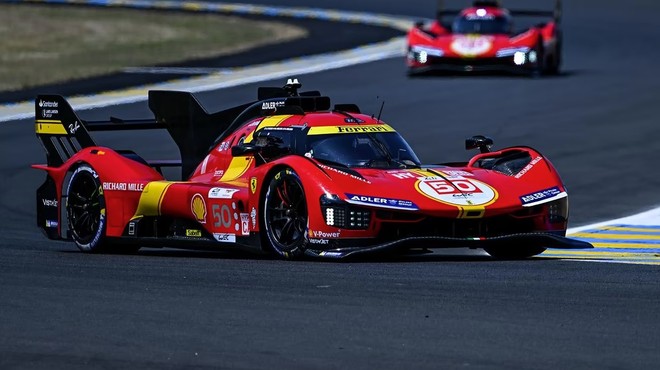 In the year of its debut, the Ferrari 499P writes another important chapter in its history by obtaining the Hyperpole at the 24 Hours of Le Mans. The 499P has immediately found at ease along the more than 13 km of the Circuit de la Sarthe. The number 50 Red driven by Antonio Fuoco stopped the clock at 3'22'982obtaining the best performance that is; earned the first position. We remind you that the 499P number 50, as well as by Antonio Fuoco, will also be on display. also driven by Miguel Molina and Nicklas Nielsen.
For Ferrari it was a great success. treated as a historic pole position given that it is; returned to compete for the overall victory of the 24 Hours of Le Mans after half a century of absence. The great performance of the Ferrari 499P was also confirmed by car number 51 which obtained the second fastest time(3'23''755). The second car from Maranello will be; led, let us recall, by Alessandro Pier Guidi, James Calado and Antonio Giovinazzi.
FERRARI TAKES HYPERPOLE AT LE MANS! 🔥

Antonio Fuoco puts the #50 Ferrari on pole position for the 2023 24 Hours of Le Mans 👏#WEC #LeMans24 #LeMansCentenary | @FerrariHypercar @24hoursoflemans pic.twitter.com/frnNPRMIaG

— FIA World Endurance Championship (@FIAWEC) June 8, 2023
The Reds, therefore, will start from the front row. It is a sensational result that once again highlights the great work that Ferrari has done in developing this car for the master class of the WEC. Behind the two Ferraris will start; the first of the two Toyotas. Fourth place for Porsche.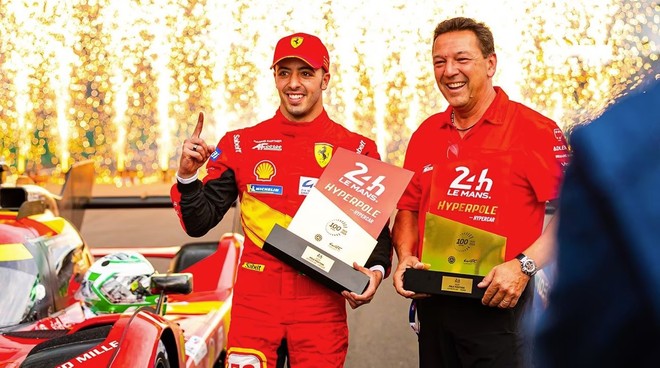 The race, of course, will be; one more thing. The 24 Hours of Mans is one of the best races in the world. a very tough competition where constancy and reliability also count a lot. Ferrari's performance was further demonstrated in the subsequent Free Practice 4, the last tests before Saturday's race. In fact, the 499P number 51 obtained the best performance. On his pole position, Antonio Fuoco commented:
Achieving pole position in this race, which marks Ferrari's return to the main endurance class, in the fastest race ever. famous, & egrave; something special. I think the whole team did something fantastic by allowing our two Hypercars to take the front row. Now we are enjoying this moment, we all deserve it, but we are aware that we have a long and complicated race ahead of us. We'll have to stay very focused and give it our all.
Small and super powerful? Apple iPhone 14 Pro, buy it at the best price from eBay for 989 euros.