RB Leipzig has won the DFB Cup for the second time in its young club history. The Saxons defeated Eintracht Frankfurt 2-0 in the final in Berlin.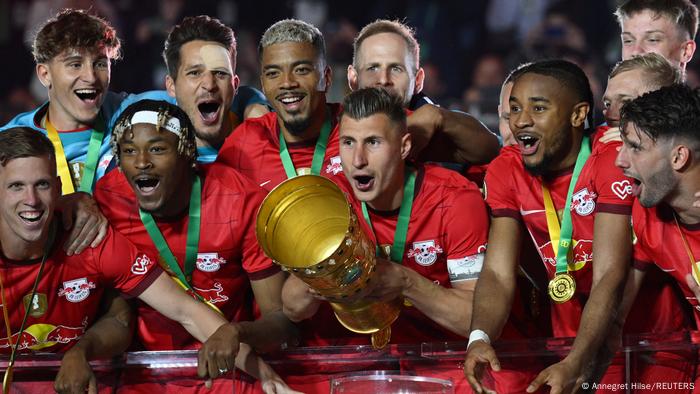 RB Leipzig captain Willi Orbán with the trophy
The French national player Christopher Nkunku became a cup hero in what was probably his last appearance for RB Leipzig: he shot the defending champion to the second triumph in the club's history. The striker scored the opening goal (71st minute) and set up Dominik Szoboszlai's second goal (85th). Federal President Frank-Walter Steinmeier later presented the trophy to Captain Willi Orbán.
For coach Marco Rose, who took over at RB in September, it was the first title with the upstart. The Saxons spoiled bid farewell to the departing Eintracht coach Oliver Glasner at the same time as their victory.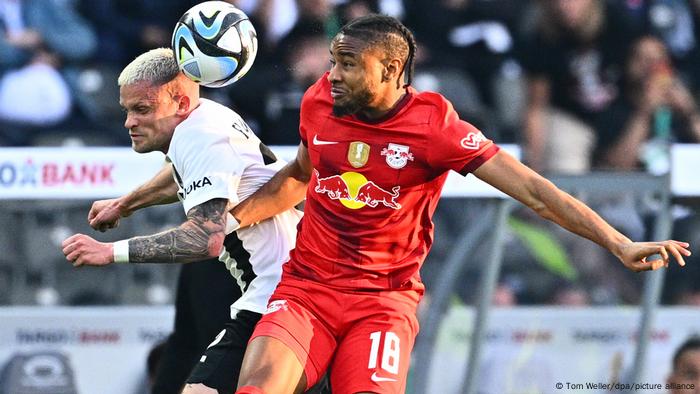 Leipzig striker Christopher Nkunku (r .) in a header duel with Philipp Max
Both teams could see the enormous importance of the party in the Berlin Olympic Stadium in front of more than 74,000 spectators. The players engaged in intensive duels, but the quality of play often fell by the wayside.
During the break, fans from both camps delayed the start of the second half. The Hessian supporters threw flares in the direction of the field, and a large cloud of smoke came from the Leipzig fans' block.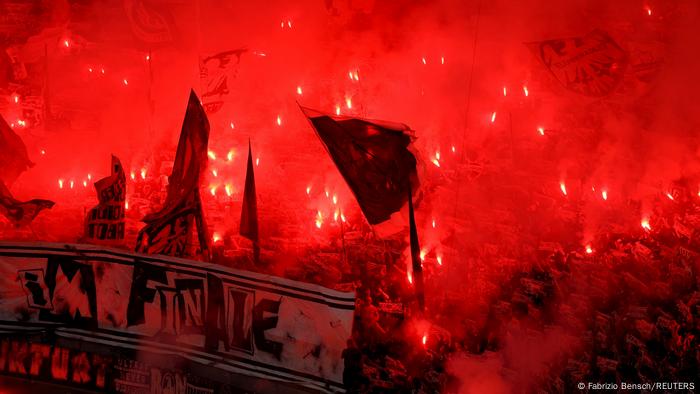 < p>Eintracht Frankfurt fans with torches in the stands
Multiple calls from the stadium announcer to stop the action were ignored. Both clubs are likely to face a heavy fine from the German Football Association (DFB).
Minute of silence for killed youth player
A minute of silence was held in the stadium before kick-off, um to remember the violent death of a 15-year-old youth player from Berlin. The DFB appeal "Together against violence" could be read on a banner and the boards.
The young soccer player from JFC Berlin was critically injured in a physical attack by an opponent last Sunday in Frankfurt am Main and died on Wednesday. The alleged perpetrator, a 16-year-old from France, is said to have hit the Berlin boy on the head from behind. He is in custody and, according to his club FC Metz, denies intentionally injuring the boy.
se/wa (dpa, sid, zdf)