factory takeovers? price controls? Food rationing? What are European politicians talking about when they call for – or reject – a war economy?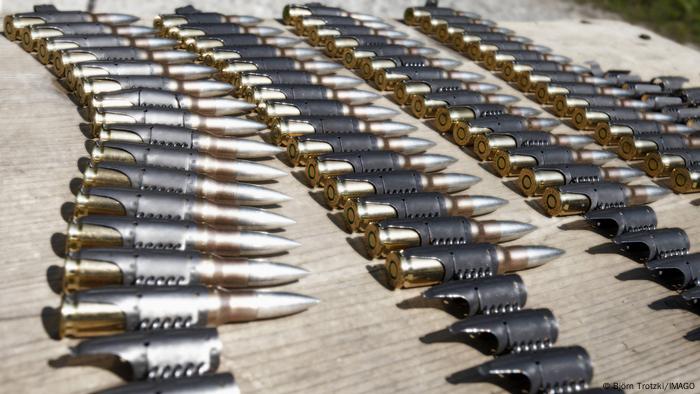 Should Europe ramp up its munitions production faster than before?
For most people, the term "war economy" conjures up images from long-gone, dark days: the time when Governments realigned their entire economic systems and industrial capacities to prioritize the production of war essentials.
Since the beginning of March, EU Commissioner Thierry Breton has been trying to get EU governments to rapidly increase the ordering and production of ammunition and weapons, both to supply Ukraine and to replenish their own reserves. He regularly refers to the concept of the war economy.
The commissioner has just visited more than a dozen armaments factories in the EU and heard complaints about the unwillingness to conclude long-term contracts. Despite numerous EU decisions to increase funding and lower the hurdles for joint procurement, he believes progress is far too slow.
Ukraine: Shortage of ammunition
"These delays contradict our immediate needs," Breton said at a May 3 press conference. "There is therefore a need – and I say this very clearly – to ramp up the production base and convert it to a 'war economy', if you will allow me to put it that way."
Controversial choice of words
However, it seems that Breton has not consulted with all – or even some – member states as to whether they would actually agree to the use of this term.
Germany may be particularly sensitive to the concept of a war economy. The German ambassador in Poland, Thomas Bagger, is familiar with demands for arms deliveries. He doesn't find Breton's tactics effective. "In Germany, the term 'war economy' will not find a positive response," said Bagger at the Lennart Meri conference in Estonia's capital, Tallinn, early last month. "That's not the right way to push the effort."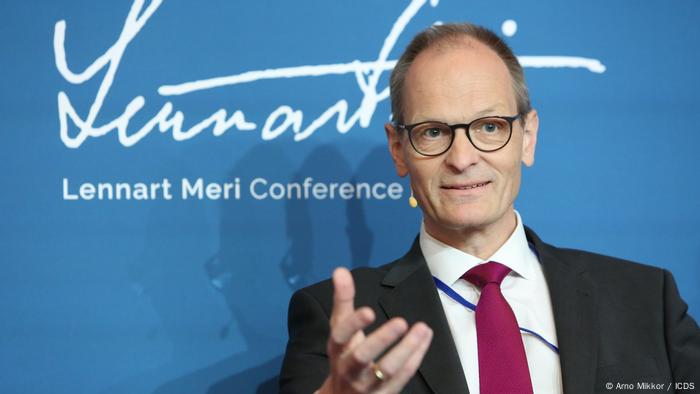 Thomas Bagger doesn't think that talk of a "war economy" is expedient
For Edward Lucas from the Center for European Policy Analysis (CEPA), such a reaction is anything but surprising. In his opinion, the term should not be used at all. "The term means something completely different in each country," he explains. "In a real 'war economy', men with guns will come and take over your business and make more guns produced. I don't think anyone in Europe is actually suggesting that," he says, but stresses that Russia has them Steps already taken.
"In Germany, this evokes memories of how the economy was controlled by the Nazis, of the immeasurable suffering and abuse of the forced laborers," Lucas told DW during the conference in Tallinn. "It's a bit like you in the United States saying, 'We have to get on a plantation-like pace.' You wouldn't be thinking about more productivity, you would be thinking about the darkest chapter in US history. You become the problem with slogans. You solve it by sitting down at a table and making tough financial decisions that lead to the desired outcome."
Rhetoric without consequences?
Ben Tallis of the German Council on Foreign Relations (DGAP) points to French President Emmanuel Macron, who has spoken of a "war economy" but without taking the drastic measures that go with it. "That would have a lot of consequences," says Tallis. "A high degree of control and state control of the economy. It would probably mean rationing in various areas and that would send an interesting signal to the people of Europe. I am convinced that the current generation of Western European politicians is not ready to send this signal."< /p>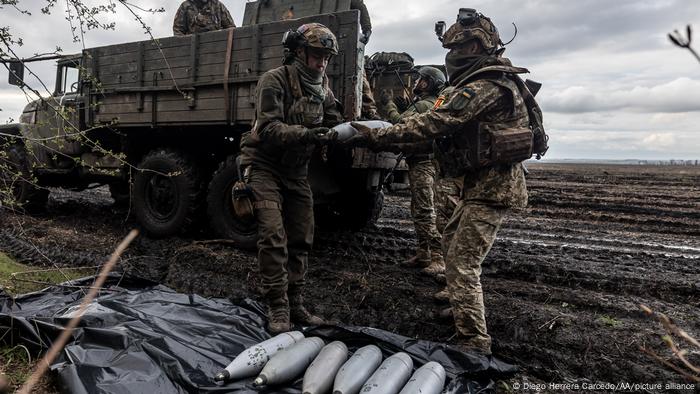 Ukraine needs more ammunition than the US and Europe can currently supply
But there is a need to convey the urgency if the EU – and NATO – want arms production to pick up speed. It's understandable why some EU officials are experimenting with the term, says Nathalie Tocci, head of Italy's Institute for International Affairs IAI. The gap in threat perceptions in Europe is wide and they have to "convince those member states that are far from the front lines that they are not spending money [on domestic affairs] in Calabria, for example, but on the defense industry to get weapons in to send to Ukraine". Some people are ready, says Tocci, "but it just takes time to convince everyone".
Hanno Pevkur is Minister of Defense of Estonia. In his country, no one should conjure up a "war economy," he says, after all, one percent of Estonia's gross domestic product goes to support Ukraine. "We don't have to spell it out," he told DW. "We see the threat and we say everyone in Europe must face the reality that Russia poses an existential threat."
Is later enough?
Although he supports the goal, Slawomir Debski, military historian and head of the Polish Institute for International Affairs PISM, does not believe that switching to "war economy" mode is necessary – at least not yet. Rather, he suspects that the politicians don't really know what they mean when they talk about a "war economy." "In 1942, the US was able to produce large ships in 14 days [instead of two years]," he says. "That's the kind of prioritization that happens in a war economy. We're not there yet and there's no need to implement such a system in our own economy."
Ben Tallis would like it if politicians didn't just throw the word "war economy" around, but explained what the term means. "Ukraine is fighting for the freedom of all of us, and I don't think this message has reached the whole of Western Europe," he told DW. "They prevent us from being attacked." This way of thinking should be normalized in his opinion. People should accept the serious conflict they are in and must win. "I think it's the right thing to do to prepare people."
That doesn't convince the German Ambassador Thomas Bagger. "Different understandings of what an 'existential threat' is doesn't mean that there are fundamental differences of opinion and that the others simply haven't understood it yet," he contradicts. "What I'm saying is, we got it. But it's also important to remember that history and geography are very powerful teachers and have taught us different lessons."
Adapted from English by Phoenix Hanzo.< /p>