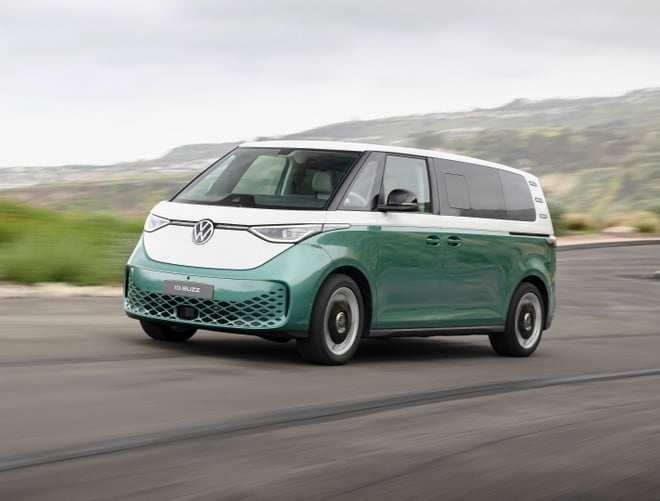 Volkswagen carries the ID. Buzz in the United States and Canada through a specific version of the long wheelbase electric van. The "LWB" (Long Wheel Base) will be available. on sale in these markets from the beginning of 2024. Production, however, will remain. always in Europe. The ID. Buzz LWB will be built at the Hanover factory.
European customers, however, will also be able to order the long-wheelbase version of the electric van in the future. The European presentation is; waiting at the Volkswagen Bus Festival which will be held in in the city; in Hanover from 23 to 25 June.
UP TO 7 SEATS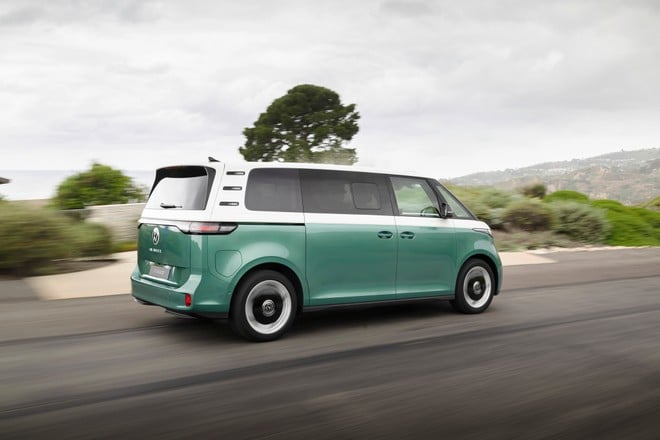 The new Volkswagen ID. Buzz is long4,962 mm against the 4,712 mm of the model currently on sale. The wheelbase grows by 250 mm, thus reaching 3,238 mm (from 2,988 mm). Furthermore, the sliding doors have been lengthened by 192 millimetres. Thanks to the larger size, there is plenty of space inside. much more; space. In fact, the passenger compartment can accommodate up to 7 people. In addition, it also significantly increases the ability to work. of load. By folding down the second and third row seats, the ID. Buzz offers a capacity; load capacity of 2,469 litres. Skills which drops to 1,340 liters by folding down only the third row of seats. With all rows raised, there are 306 liters available.
What's new? they are not limited to just one increase in size. Indeed, the ID. Long wheelbase buzz can also count on a new powertrain. In fact, we find the new 210 kW (286 HP) engine with 550 Nm of torque which made its debut on the new ID.7. Units which allows the electric van to reach a speed; maximum speed of 160 km/h (electronically limited) and to accelerate from 0 to 100 km/h in 7.9 seconds.
Powering the engine is a 85 kWh battery (usable capacity). No data relating to autonomy have been communicated. The accumulator will be able to be recharged in direct current up to a power of 200 kW. In the price list, however, it will remain; also a variant with a 77 kWh battery.
The LWB version of the ID. Buzz also offers more equipment; which includes, among other things, a 12.9-inch infotainment system display, a new Head-Up Display, automated parking with smartphone control, a new 1.5 square meter panoramic roof (electrically dimmable) and more.
Finally, Volkswagen has confirmed that in 2024 there will be a number of new vehicles. also a GTX version that will be able to; count on a 250 kW (339 HP) double engine which will allow to accelerate from 0 to 100 km/h in 6.4 seconds.
Best top quality/price range? Honor Magic 5 Pro, buy it at the best price from eBay at 955 euros.