At the largest German airport in Frankfurt am Main, an important runway was closed again shortly after renovation work. Airlines had reported damage to aircraft tires.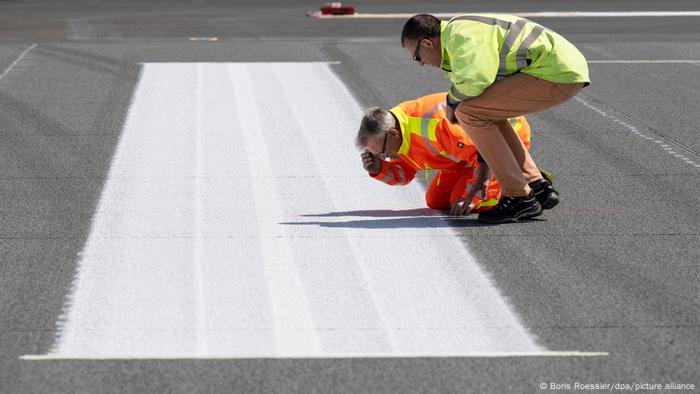 Workers inspect the rehabilitated Northwest -Runway at Frankfurt Airport
At Frankfurt Airport, the operator Fraport closed the freshly renovated north-west runway again after a few hours of operation. The reason for this is information from the airlines that increased damage to the aircraft tires was observed after landing. The 2,800 meter long concrete runway had been cleaned of rubber abrasion in the past few weeks and given a new type of anti-slip surface. The portal Aero.de quotes from an internal Lufthansa memo: "There is massive tire wear on landing and an accumulation of tires that can no longer be used after landing."
The airline then informed the airport and air traffic control that its aircraft would no longer land on the Northwest runway for safety reasons. The largest German airport has two more runways and a runway that is only permitted for take-offs. A Fraport spokesman said that regular operation was taking place here at the moment without major disruptions. But there could be delays. We are working flat out on a solution. After initial investigations, Fraport sent rollers onto the runway on Thursday to smooth the rough surface. "This ultimately simulates landings," explained a company spokesman.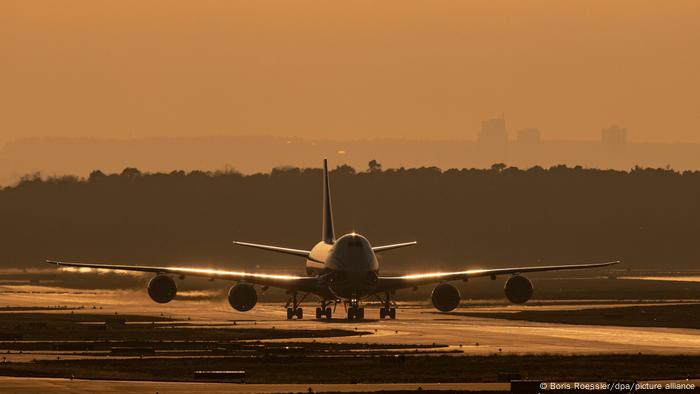 A Boeing 747 at Frankfurt Airport (June 2021)
Although the surface was applied for the first time in Frankfurt, it has been thoroughly tested at other airports in Europe. The requirements of the civil aviation organization ICAO were all observed. The train had been blocked by the airport's traffic management. The train was actually closed, said the German air traffic control. It must now be determined whether the surface can be renovated or needs to be renewed, said a spokesman. Air traffic control expects significant delays if the runway remains closed. In the past two weeks, there have already been significant delays of up to 30,000 minutes during construction work at Frankfurt Airport. Around 120 flights were canceled altogether.
hb/dk (dpa)