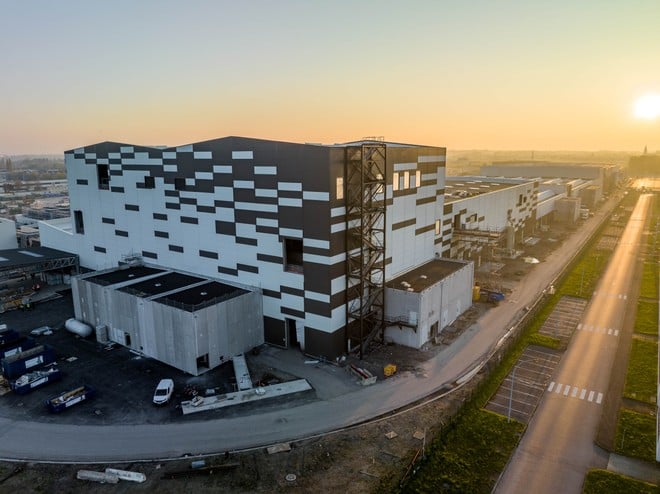 In Douvrin, France, Automotive Cells Company (ACC) inaugurated its first factory< /strong> dedicated to the production of cells for electric car batteries. For ACC, the joint venture between Stellantis, Mercedes and TotalEnergies, this is the first of the three battery plants that will be built in Europe.
THE NEW FACTORY
Once fully operational (by 2030), the annual production of this plant will be equal to 40 GWh. Meanwhile, the first of the three "blocks" of the factory will enter & agrave; up and running by the end of 2023. Initially, the capacity is increased. productive will be equal to little more; of 13 GWh. The new factory will be; also very important for the local economy since it will give; I work for 2,000 people.
The first production line which was been inaugurated will allow; to arrive at the production of about 56,000 cells per day equal to 2.4 million modules per year. Enough, according to the company, to supply batteries for 200/300 thousand electric cars. Obviously, ACC's work is progressing rapidly and after the French factory, those built in Germany and Italy will arrive. The Italian one, we recall, will be; made in Termoli.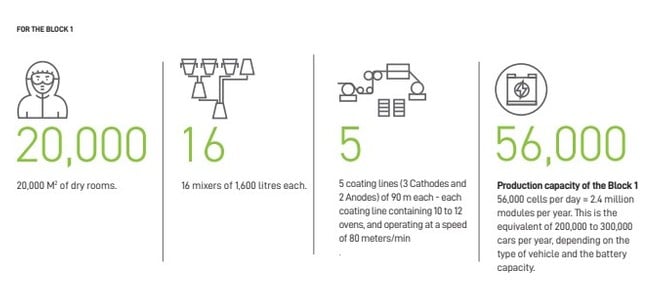 Overall, thanks to the 3 production plants, ACC aims to have a capacity in Europe; total annual output of 120 GWh, equal to over 2 million battery packs a year which will equip the electric models of Mercedes and Stellantis. For the three factories, the total investment will be equal to 7.3 billion euros, of which almost 1.3 billion euros in the form of public funds.
The ACC project is an international investment project. supported by France, Germany and Italy and is; very important for the European Union's strategy of decreasing dependence on China for battery production. Carlos Tavares, CEO of Stellantis, commented:
At the time of the inception of this partnership in 2020, we agreed on an ambitious program for the development of batteries for electric vehicles in order to advance our plan for the electrification of mobility. With the steps taken for the implementation of the Dare Forward 2030 strategic plan and the measures taken to be able to achieve the ambitious goal of net zero emissions by 2038, Stellantis actively contributes to the European transition towards electrification with solutions for electric vehicles at the forefront and supports France in its role as a key player for a sustainable future. I congratulate all the people of ACC, because they are so successful. together we are building a solid group in order to increase the competitiveness of the company. from Europe.
Limited budget? Redmi Note 12 4G, buy it at the best price from eBay at 154 euros.