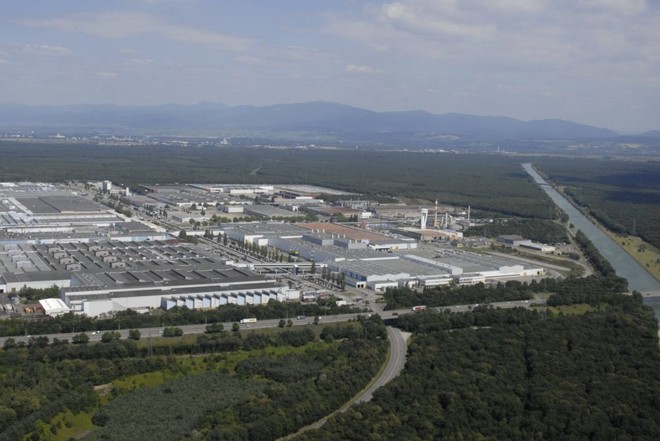 Stellantis' plan to power the Mulhouse site with geothermal energy in the future is underway. In fact, the automotive group has signed a binding agreement with Vulcan Energy to kick off the first part of a multi-phase plan for the development of new projects with the aim of decarbonising the French factory where the DS7 cars, Peugeot 308 and e-308, 508 and the new 408.
Thanks to the use of geothermal energy, it will be possible to It is possible to go and cover a significant part of the annual energy needs of the industrial site starting from 2026.
THE FIRST PHASE OF THE PROJECT
According to what has been said, the first phase of the project will take place in at the end & agrave; southern part of the Vulcan area in the Upper Rhine Valley. in detail, it will be; made one pre-feasibility study, related to the establishment of renewable geothermal energy plants for the Stellantis site. Study that will be " performed by Vulcan and that will go; to also evaluate the potential for lithium production. If successful, the next phase will be completed. as the main object the 3D seismic survey and other activities; of study and development more; advanced.
If everything goes on the right, Stellantis and Vulcan intend to carry out the project jointly, on a 50:50 basis.
Arnaud Deboeuf, Chief Manufacturing Officer of Stellantis, commented:
p>
This partnership with Vulcan reinforces our commitment to promoting clean energy solutions across our company. It represents one of several initiatives we are exploring to achieve our zero carbon goal by 2038, in line with our Dare Forward 2030 strategic plan.
Francis Wedin, Managing Director and CEO of Vulcan, added:
Vulcan's primary mission is; decarbonisation, through the supply of renewable energy and lithium produced without carbon dioxide emissions. Vulcan intends to support Stellantis, our largest lithium buyer and one of our largest shareholders, in decarbonising its operations. operational in Europe. While retaining the focus on our Phase One geothermal lithium fields in the central Upper Rhine Valley Brine Field, this project presents an opportunity for us to focus on our new Phase One geothermal lithium fields. complementary to expand our future development chain to some of the outer areas in the Upper Rhine Valley with the support of industrial partners such as Stellantis.
In November 2022, recall, Vulcan had announced to have launched a number of initiatives to expand their businesses; in the renewable geothermal energy sector and the Zero Carbon Lithium project in France and in particular in Alsace, which represents about a third of the Haut-Rhin's rift. Vulcan has applied for an exclusive license for lithium and geothermal energy in the Mulhouse area to secure a development zone of another 480 km² inside the Upper Rhine Graben Valley Brine Field.
Small and super powerful? Apple iPhone 14 Pro, buy it at the best price from eBay for 950 euros.