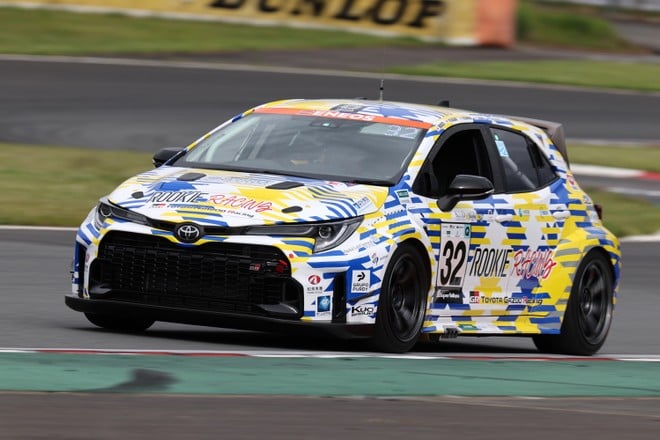 Toyota, as we know, strongly believes in hydrogen technology for the automotive sector< /strong>. We are not only talking about the Fuel Cell but also about the use of hydrogen instead of petrol to power traditional endothermic engines. For a while now of time, the Japanese car manufacturer is testing some prototypes of hydrogen-powered cars on the track within some Japanese series. After all, motorsport is; a "laboratory" ideal where you can experiment and put new technical solutions to the test.
On this hydrogen technology development project, the Japanese car manufacturer has announced that it has brought its Corolla H2 Concept back to the track< /strong> who took part in the 24 Hours of Fuji, an event in the Super Taikyu series. Peculiarity, Toyota has highlighted that its car is; equipped with a powertrain powered by liquid hydrogen instead of; gaseous.
Original plans called for the liquid hydrogen-powered Corolla to debut in March. However, during some tests there was a hydrogen leak from a duct in the engine compartment. Due to this problem, there was a fire principle.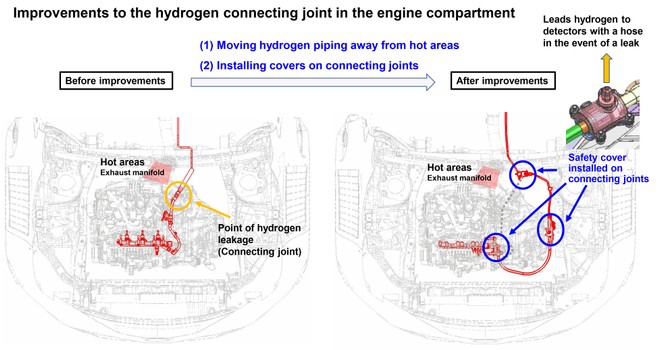 Toyota therefore worked to redesign the hydrogen piping to prevent this problem from recurring. At the same time, the car manufacturer also continued the development of the car, managing to reduce the weight by about 50 kg. As a result of this work, the Corolla is now one of the best-selling Corollas in the world. managed to achieve shorter times than those of the previous concept powered by gaseous hydrogen.
Thanks to the use of liquid hydrogen, Toyota is therefore taking another step forward in the development of this type of propulsion. The car manufacturer has not provided particular technical details, however it says that the use of liquid hydrogen makes it possible to make the vehicle much more efficient. quick and easy to fill up with fuel. In addition, you can do without all the cumbersome equipment necessary to manage gaseous hydrogen.
Liquid hydrogen therefore offers several advantages, including an improvement in autonomy. However, Toyota points out, there are also some challenges to overcome. Indeed, liquid hydrogen must be kept at temperatures of minus 253 degrees. This need is requires the development of refueling pumps that can operate at such temperatures or the construction of special tanks that counteract the tendency for evaporation.
Toyota will, however, continue to focus on the development of engines powered by both both gaseous and liquid hydrogen.
The perfect smartphone for the mid-range? Poco F5, buy it at the best price from eBay at 379 euros.