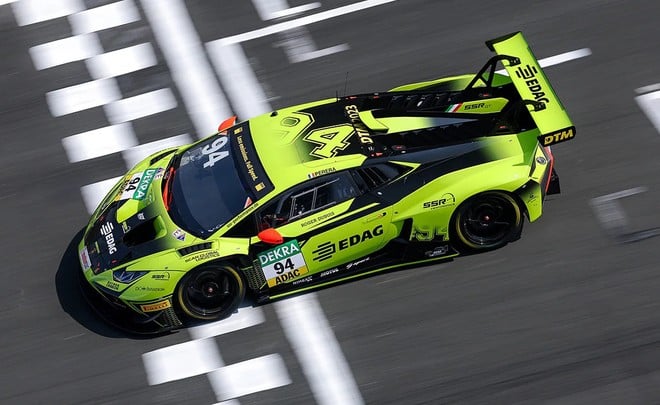 Lamborghini's first victory in the DTM and first worldwide success for the new Huracán GT3 EVO2. On the German track of Oschersleben, the triumph was achieved by; was Franck Perera, a driver of the SSR Performance team who wrote a new page in the history of Lamborghini Squadra Corse, first conquering the pole position and then confirming himself in front of everyone until the finish.
Already; since Saturday, in fact, he had shown that he was very fast and had the right pace to be able to aspire to something important. With the time of 1 " 21 " 370 he had obtained the pole in this first race of the new season of the series. Third time for the other Lamborghini owned by his teammate Mirko Bortolotti, which on Friday finished the race. he had dominated the first free practice session. Fourth time for the Huracán GT3 EVO2 of the GRT Grasser Racing Team entrusted to Mick Wishofer, who thus has the fastest time. completed an all-Lamborghini second row.
At the start of Race 1, Perera retained the lead. Behind him Bortolotti, who immediately gained a position going back to second place. For Perera everything is; smooth yarn even after the pit stop, when it was returned to the track again first, lapping with good pace and eventually building up an advantage of almost four seconds over the Porsche of Tim Heinemann.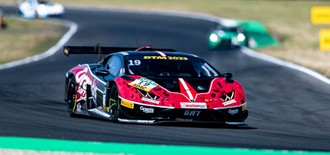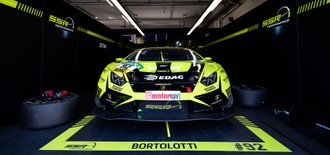 The French rider dominated the race leading for 42 of the 44 laps completed over time total of one hour and two minutes. To slip behind after the stops & egrave; instead it was Bortolotti, who returned in the middle of the traffic and finished eighth. Wishofer is; was forced to retire, while his teammate Clemens Schmid finished just outside the top 10.
In Sunday's second qualifying session, Schmid and Bortolotti once again completed an all-Lamborghini second row and in Race 2 they finished fifth and sixth respectively. The league standings now see Perera in second place. The next appointment of the DTM will take place in the on 24 and 25 June on the Dutch track of Zandvoort. Giorgio Sanna, Lamborghini Head of Motorsport, commented on this first victory in the DTM:
We are happy for this historic first victory in the DTM, which also coincides with the first victory of the Huracán GT3 EVO2. The SSR Performance team did a superb job on its debut with Lamborghini Squadra Corse and this makes us optimistic in view of the championship, even if we are aware that the level of the competitors is up to scratch. very high. But what? it stimulates us to always do our best.
Best top range quality/price? Honor Magic 5 Pro, buy it at the best price from eBay for 965 euros.