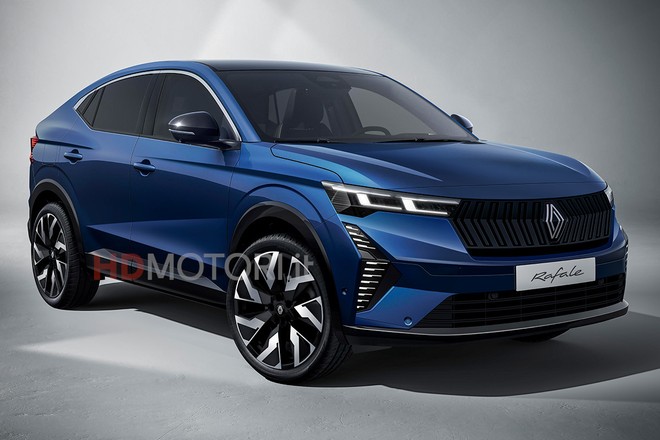 June 18, Renaultwill present officially the new SUV Coupé Rafale. We already know about this model; some details given that some forklifts were the protagonists of a series of spy photos. In addition, the French automaker has shared some first information about this new model. Starting from what is known so far, the Motor.es colleagues tried to imagine the final shape of the SUV Coupé and they made a render.
ONLY ELECTRIFIED ENGINES
This new car from the French manufacturer rests on the CMF-CD platform. The front will present & agrave; some elements that recall those of the Clio restyling starting from the new horizontally developed headlights with, below, the arrow-shaped LED daytime running lights. The new SUV should share a large part of the mechanics with the Renault Austral even if the appearance will present precise differences.
Inside the passenger compartment, however, there shouldn't be any particular surprises since the design should reflect that of the Austral or the new Espace. Therefore, this means that it will be characterized by; due to the presence of the inverted L-shaped OpenR display made up of the instrumentation screen (12.3 inches) and the infotainment screen (12 inches).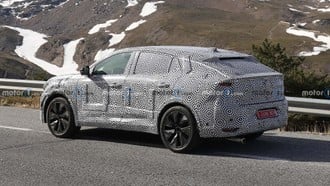 As regards, however, the engines that we will find under the bonnet, the new SUV Coup&eacute ; will be able to rely only on units; electrified. There are still no precise details but it is; It is possible that the unit can be chosen; more powerful dell'Austral/Espace, and that is; the powertrain consists of a 96 kW (130 HP) 1.2-litre 3-cylinder turbo petrol engine with 205 Nm of torque combined with two electric motors. The first from 50 kW (70 HP) with 205 Nm of torque powered by a 2 kWh battery that offers traction to the wheels and the second with generator function. Overall, there are 147 kW (200 HP) available.
Therefore, all that remains is to wait a few more weeks to discover this new model from the French car manufacturer.
Small and super powerful? Apple iPhone 14 Pro, buy it at the best price from eBay for 979 euros.