Tina Turner rocked the world's stages for more than five decades. In 2009 she retired into private life. Now the rock tube and tireless fighter has died at the age of 83.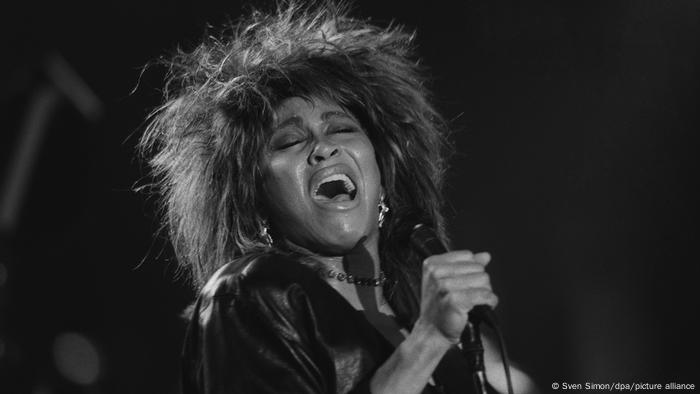 Turner at a concert in 1985 in Munich
Pure energy in high heels, a mini skirt and a lion's mane – that's how the fans knew Tina Turner. Add to that this deep, smoky voice with which she wrote music history and thus secured a place in the Olympus of the best rockers of all time. In 2009 she had another world tour with more than a million spectators – she was 69 years old then. This Wednesday, it was announced on her Instagram page that the rock legend had died at the age of 83.
Farewell to show business
Tina Turner gave her last concert on May 5, 2009 in Sheffield, England, to a full house, of course. Then it was finally over. "It was a great show, really wonderful," she said years later in one of her rare interviews with the BBC. The next day, she took a deep breath and decided, "That's it. There's no way I'm going back." For more than 50 years, she has spent almost every night on a bus, plane, car or hotel. "There was only this life for me. And at some point I didn't want to dance and sing anymore. I wanted to be at home and be normal."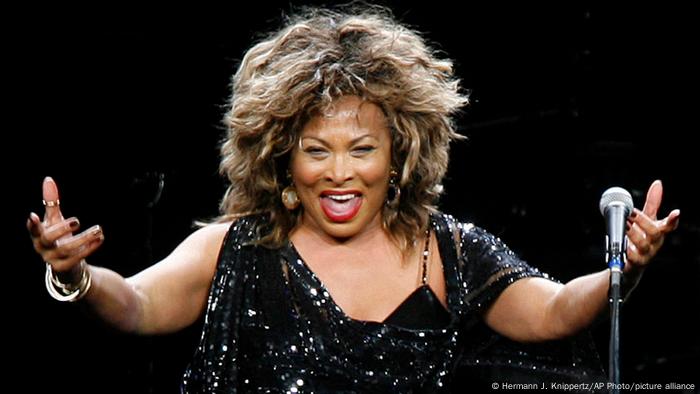 Tina Turner on her farewell world tour in 2009 – here at the concert on January 14 in Cologne
Home has been a villa near Küsnacht on Lake Zurich since the 1990s. On the approximately 5000 square meter property in Switzerland, which she named "Algonquin" after her Indian grandmother, Tina enjoyed the retreat from show business alongside her German husband Erwin Bach.
"And then we lay again go…"
For a long time it was not known that she was seriously ill in her last years. She survived a stroke, suffered from colon cancer and received a kidney transplant. Her husband Erwin Bach donated the organ in 2017, before that she had been dependent on dialysis for many years.
Nevertheless, Tina remained confident and recovered. The avowed Buddhist was never afraid of death. "I don't believe in God and the devil, not in the fact that there is someone to tell you what you did right and what you did wrong," she said in a 2018 interview with the weekly magazine "Die Zeit". Turner was convinced that every dead person begins a new life at some point. "We'll go and take a break. And then we'll come back – and start again."
Of segregation and passion for music
If the rocker was right, she deserved an easier start in life for her reincarnation. Born on November 26, 1939, Anna Mae Bullock grew up on a farm in the small town of Nutbush, Tennessee. Her family picked cotton, at that time there was still racial segregation in the USA. As a child she had to bow her head when speaking to a white man: "Yes Sir, no Sir". On Sundays, Anna Mae sang in the church gospel choir.
In 1955 she moved to St. Louis, where her life would change when she met Ike Turner, a soul pioneer. The two met at a club where the then popular Ike was holding court with his band Kings of Rhythm. 17-year-old Anna Mae spontaneously picked up the mic and wore a BB. King hit before. It was the beginning of an unprecedented career. Ike hired her on the spot as a background singer for his troupe.
Anna Mae Bullock becomes Tina Turner
She got her big chance in 1960. Art Lassiter, the frontman of the Ike Turner Band, was actually supposed to record the song "A fool in love". But since he didn't show up, Ike sent young Anna to the microphone instead. It was her first ever hit, peaking at number 27 on the US charts. For promotional reasons, Ike quickly renamed the young singer Tina and finally brought her out of the background choir and into the limelight. From then on they dinged with the Ike & Tina Turner revue across the country together.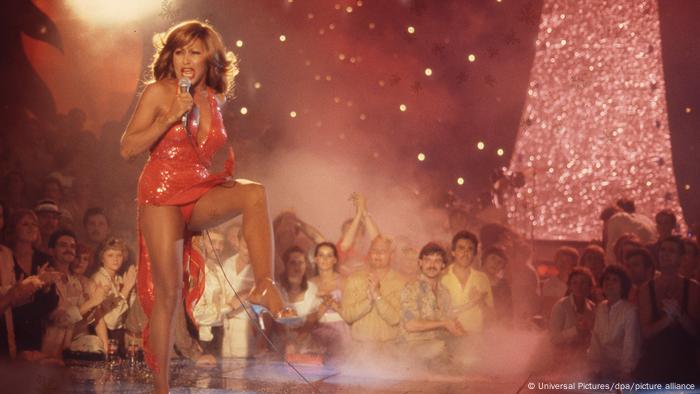 Turner in a scene from the documentary "Tina" (undated film scene)
Ike and Tina also became a couple privately. In 1962 the two musicians married in Mexico and two sons were born. Professionally, things went steadily uphill. Tina's impressive voice also attracted attention in Europe when she gave her voice to Phil Spector's pop symphony "River Deep, Mountain High" in 1966 – for a fee of 25,000 dollars.
Escape from marriage hell
A joint tour with the Rolling Stones, regular shows in Las Vegas, a new lucrative record deal and higher fees for live performances shaped the successful years of Ike & Tina Turner-Revue, they play around 270 concerts a year. With the song "Proud Mary" they catapulted themselves into the top ten of the US charts for the first time in 1970. The single sold millions and Tina received her first Grammy Award for Best Rhythm & Blues singer.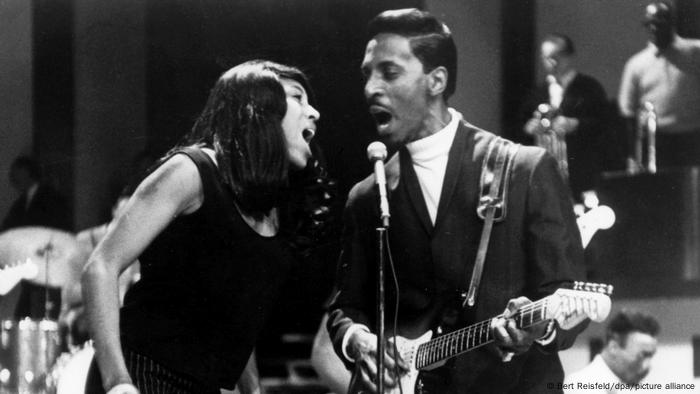 Tina Turner and her then husband Ike: professionally successful, privately the marriage is said to have been a disaster
As an artist couple, Ike and Tina Turner were inducted into the "Rock and Roll Hall of Fame" in 1991, but privately the singer described her marriage as hell on earth. Ike is said to have cheated on her all the time and turned out to be a bully who beat her and hospitalized her several times. In 1976 she pulled the emergency brake: After a performance in Dallas, Tina fled the hotel suite they shared with a swollen face and just 36 cents in her pocket and never returned. When they divorced, she renounced all rights and shared property, she only took her stage name with her. A name that would later bring her to world fame.
From cleaning lady to world star
But initially, Tina struggled to keep her head above water. She was in debt because of the canceled tour with Ike, who pocketed all the royalties. She sang in bars and at company meetings, and also worked as a cleaning lady. "To be free… well, that was wonderful! I didn't care that I had no money, that I had to clean someone else's house to earn a living," she later recalled of this difficult time.
The big record companies had written them off at the time as an old star that could hardly be marketed. But Tina finally found support in music producer and manager Roger Davies. He believed in her and got her out of her career low: With the album "Private Dancer" Tina stepped into the limelight again in 1984 at the age of 45, the single release "What's Love Got To Do With It" became her first number one hit.
Second career and true love
From then on things only went uphill for the Queen of Rock. In the course of her career spanning more than 50 years, Tina Turner has sold around 200 million albums and has been awarded twelve Grammys. In 1988 she performed at the Maracanã Stadium in Rio de Janeiro in front of 180,000 people – this huge audience got her an entry in the Guinness Book of Records.
Turner gets a star on the Walk of Fame in 1986
And Cupid finally meant well with her. In 1985 she met music manager Erwin Bach, who was 16 years her junior, in Cologne. Although it was love at first sight, the two only married – according to Buddhist ceremonies – in 2013, 51 years after their first marriage to Ike. Wedding guests are said to have included David Bowie, Eros Ramazotti and Giorgio Armani. In the same year, Tina Turner also became a Swiss citizen.
Thank you, Tina!
After retiring from the stage, she recorded Buddhist texts for a spiritual music project. In 2018 she advised the makers of the "Tina Turner Musical".
Two years later she sued the organizer of the show "Simply The Best – The Tina Turner Story", because the advertising posters for the show could make it appear as if the real Tina Turner was performing – the singer was too similar to her. Turner went through several instances and finally lost.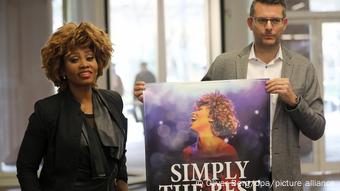 Two strokes of fate overshadowed her last years: both sons died, Craig committed suicide in 2018, Ronnie died of cancer in 2022.
Her biography "My Love Story" shows that Tina Turner was not only a wonderful singer, but also a tireless fighter. Presenter Oprah Winfrey, Tina's longtime friend, summed it up: "Tina, you don't just sing and dance. When people see you on stage, they know you've fought your way out of the worst of despair. That means, like this a woman has fallen too far – she can make it, just like you."
And so in saying goodbye one can only tip one's hat to this strong personality – just like the audience that saw her last concert thanked the Queen of Rock with "Thank you" posters.