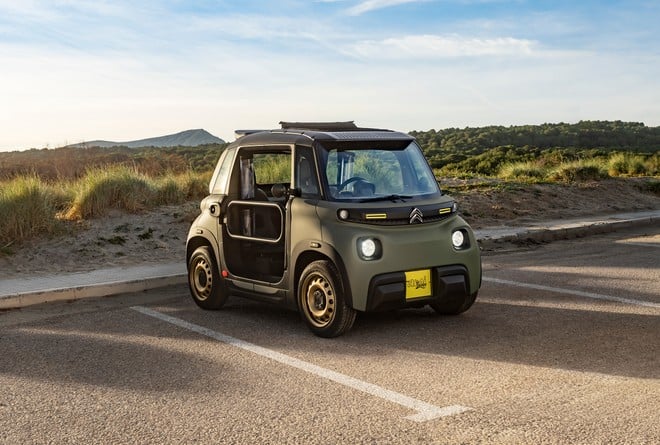 In June last year, Citroen launched in France a special limited edition of its little Ami, based on the My Ami Buggy concept. Only 50 specimens which were sold online in just 19 minutes. Strengthened by this success, towards the end of 2022 the French car manufacturer had promised that a new special series would be launched during 2023, offered, however, on several occasions. markets and in 1,000 units.
This moment is arrived because Citroen has officially announced the new special version that will be available for the first time. purchasable online from 20 June 2023 at 10 am. The 1,000 units; available will be offered in the following countries: France and the French overseas departments, Italy, Spain, Belgium, Greece, Portugal, United Kingdom, Luxembourg, Morocco and Turkey.
1000 SAMPLES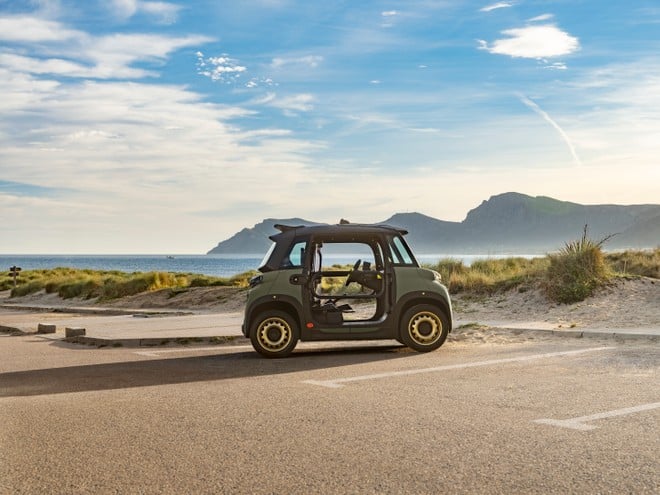 The new limited series is the first edition of the series. very similar to the previous one. However, the French manufacturer announces that it has improved the equipment. The small electric quadricycle is; always proposed in the particular Khaki colorwith some elements in black such as the bumper reinforcements, grilles, headlamp mouldings, fender flares, lower body parts and rear spoiler.
This limited series also follows the same "philosophy" of the previous one and does not have the doors and a part of the roof. However, new plastic tarps with zippers have been designed to protect the occupants from the elements. They complete the roof protection to obtain a practically closed passenger compartment in case of wind, cold and rain. If not needed, they can be removed, rolled back at the seats and then positioned on the door pillars with the help of press studs.
Citroen has also created a new roof locking system, more simple to use. It's a black waterproof canopy that now closes with a zipper, so it's more secure. practical and more handy. It can be rolled up and secured to the rear of the vehicle with press studs. At the front, the roof frame extends to form a sort of visor that serves as a sunshade.
As far as the interior is concerned, however, in this new special series of the Citroen My Ami Buggy, the classic instrument panel of the French electric quadricycle is; completed by a new arched grille specially made to give a "retro" look. This electric vehicle also has several small storage compartments. Furthermore, there are some accessories that allow you to customize it, including the Ultimate Ears Boom Bluetooth speaker.
No news; regarding the technical specifications. Therefore, we still have a 6 kW motor powered by a 5.5 kWh battery that allows a range of up to 75 km. How much does the new special series of the Citroen My Ami Buggy cost? The price & egrave; of 10,490 euros including VAT. Deliveries will start in September.
Small and super powerful? Apple iPhone 14 Pro, buy it at the best price from eBay for 994 euros.