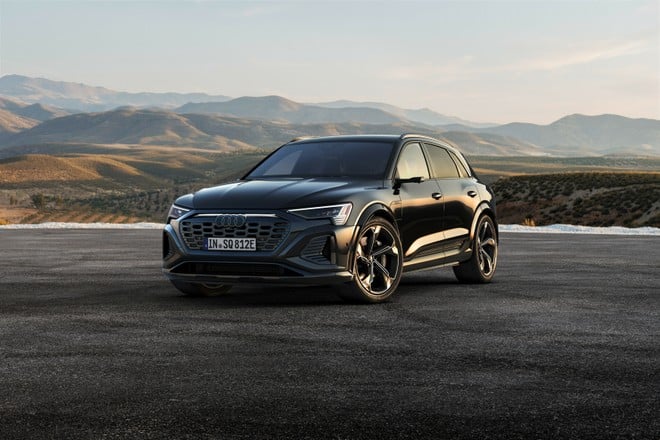 Following the restyling, the Audi e-tron had become the Audi Q8 e-tron, a choice taken to bring this model into line with the ever more modern design. wide range of electric cars from the German manufacturer. After the debut in Italy of the Audi Q8 50 e-tron, Audi Q8 55 e-tron, Audi Q8 50 Sportback e-tron and Audi Q8 55 Sportback e-tron versions, now the house with the 4 rings has introduced even the most difficult ones. high-performance Audi SQ8 e-tron and Audi SQ8 Sportback e-tron versions.
3 ELECTRIC MOTORS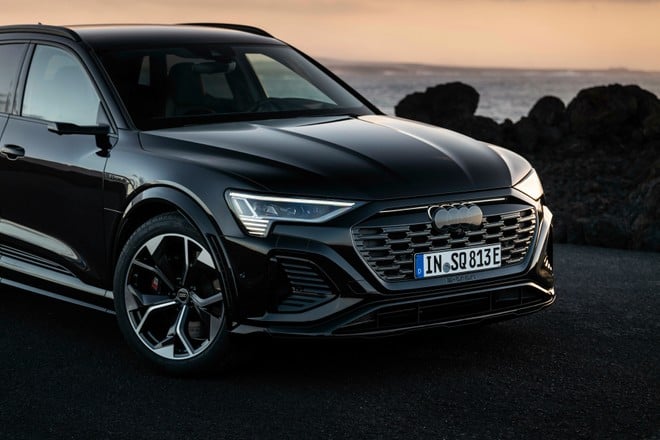 We remind you that these models are characterized by having a powertrain made up of three electric motors: two each ;front and one at the rear. Overall, there are 370 kW and 973 Nm of torque available, enough to accelerate from 0 to 100 km/h in 4.5 seconds. The speed maximum is electronically limited to 210 km/h. Traction is; integral with torque vectoring.
The three electric motors are powered by a 114 kWh battery(106 kWh usable) which allows a range of 458 km in the WLTP cycle for the Audi SQ8 e-tron and 471 km for the Audi SQ8 Sportback e-tron. Speaking of recharging, in direct current, it is; It is possible to reach a maximum power of 170 kW (from 10% to 80% of the charge it takes about 31 minutes). Depending on the set-up chosen, alternating current is available. It is possible to refuel at a power of 11 or 22 kW.
Support for the "Plug & Charge". From compatible columns, such as those of IONITY, to recharge it will be enough; just connect the car to the column to start the energy supply. Therefore, it will not be need to use apps and cards.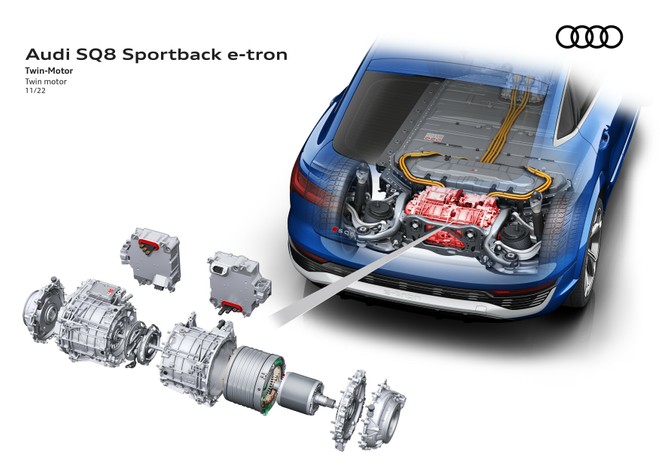 The Audi SQ8 e-tron and Audi SQ8 Sportback e-tron can also be recognized by a dedicated body kit that differentiates them from the other models in the Q8 e-tron range. These versions are also available in Magnete grey, Chronos grey, Ultra blue and Soneira red. Inside the passenger compartment, the electrically adjustable sports seats and the Dinamica microfibre/leather upholstery also stand out. These two electric SUVs in sport attitude configuration are equipped as standard with Audi Matrix LED headlights with dynamic direction indicators.
PRICES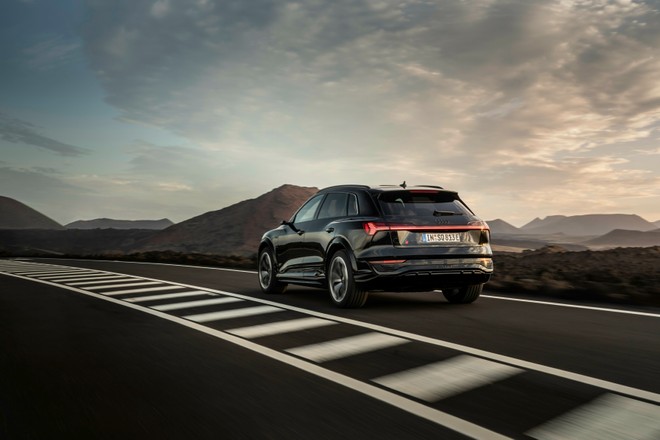 Audi SQ8 e-tron and Audi SQ8 Sportback e-tron will reach Italian dealerships during the month of September 2023. Prices, respectively, from 104,550 euros and 106,850 euros. From 122,000 euros and from 124,300 euros for the sport attitude variants.
Limited budget? Redmi Note 12 4G, buy it at the best price from Amazon at 148 euros.