In a keynote speech, EU Commission President Ursula von der Leyen sent clear messages to China: Ongoing exchange yes, but not at any price. She's going to Beijing next week.
Von der Leyen wants new relationship with China
The European Union is looking for the right way to deal with the People's Republic of China. On the one hand, the relationship is characterized by close trade ties and Europe's dependence on Chinese raw materials.
On the other hand, there are also regular quarrels when European politicians accuse China of violating human rights. In Brussels it is said that China is both a partner and a competitor and a systemic rival.
Before EU Commission President Ursula von der Leyen travels to China next week together with French President Emmanuel Macron, on Thursday ;set out her view of EU-China relations.
Ursula von der Leyen emphasized that there is one point you have to "be very open and honest with: China's position on Russia's war against Ukraine." It is the "decisive factor" that will determine future relations between the EU and China. Beijing has not yet condemned the Russian war of aggression against Ukraine.
China's behavior towards Russia
Chinese President Xi Jinping traveled to Moscow last week to meet Russian President Vladimir Putin. During the three-day visit, the two governments signed an agreement on their strategic partnership. This meeting is seen as a sign of support for Putin, against whom the International Criminal Court had recently issued an arrest warrant.
Xi Jinping visits Vladimir Putin
According to von der Leyen, however, as a permanent member of the UN Security Council, China has a responsibility to ensure a "just peace". This is a peace that is based on the "territorial integrity of Ukraine" and rules out any factual determination of the Russian occupation of Ukrainian territories. In February, China presented a twelve-point peace plan for Ukraine, from which most governments in the West had shown disappointed.
With this speech, the EU Commission President sent a clear message to Beijing that China's relationship with Russia also depends on its relationship with the EU, judges Andrew Small, an expert on China at German Marshall Fund.
Von der Leyen stated in her speech that China has gone through a transformation. Xi Jinping wants to make the country the most powerful nation in the world. Security and control have taken the place of reform and openness. China wants to create a world order centered on Beijing and in which individual rights are subordinate to national sovereignty.
Disentangling or defusing relationships?
But how should Europe deal with it? In EU jargon, there are the alternatives of de-coupling or de-risking, i.e. decoupling or minimizing the risk of mutual relationships. For von der Leyen, the answer is clear: the EU should not turn its back on China, but concentrate on minimizing the risk. Detaching yourself from China is "neither feasible nor in Europe's interests".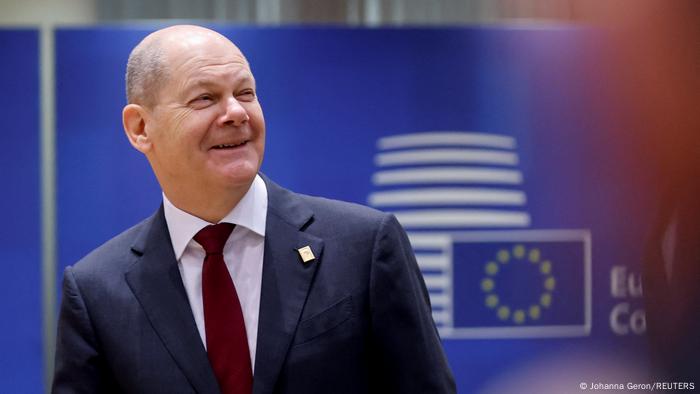 The Chancellor very calm: Olaf Scholz does not want to break off relations with China
It sounded similar to Chancellor Olaf Scholz after the EU summit last week. He also spoke out in favor of so-called de-risking. There is basically a consensus among the EU states, explains China expert Andrew Small. But how the concept should be designed is still being discussed. Von der Leyen's speech is a first step.
Minimize the risk – politically and economically
The President of the Commission has already mentioned some of her ideas for minimizing this risk. At the diplomatic level, the EU must conduct an open and honest exchange with China and also address contentious issues. At the same time, there must be scope for a debate on a "more ambitious partnership".
On an economic level, according to von der Leyen, the investment agreement with China must also be reassessed against the background of the global political situation. In 2020, China and the EU had reached an agreement on the agreement.
It is currently being implemented suspended – also because of European sanctions due to Chinese human rights violations. This means that the agreement is as good as buried, says China expert Andrew Small. Beijing tried to revive the agreement. However, von der Leyen has made it clear that the situation has changed since 2020 – a very important clarification, according to Small.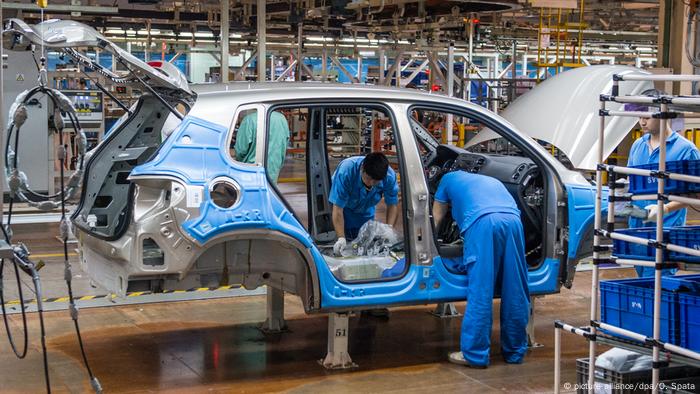 Close economic ties: VW plant near Shanghai in China
Finally, the President of the Commission also pointed out that trade with China certainly harbored risks for the economic or national security of the EU member states. She mentioned, for example, dual-use goods, which can be used for both civilian and military purposes, and investments in China for which Beijing is enforcing a technology or knowledge transfer.
In the course of this one year, the EU Commission will therefore present initial ideas for economic security in mutual relations. This is not just a signal to China. According to Andrew Small, von der Leyen addressed part of her message to the EU members – she wanted to emphasize where something had to change in relation to China. At the same time, it is important that she clarified the European position before her trip to Beijing so that it is not misunderstood.