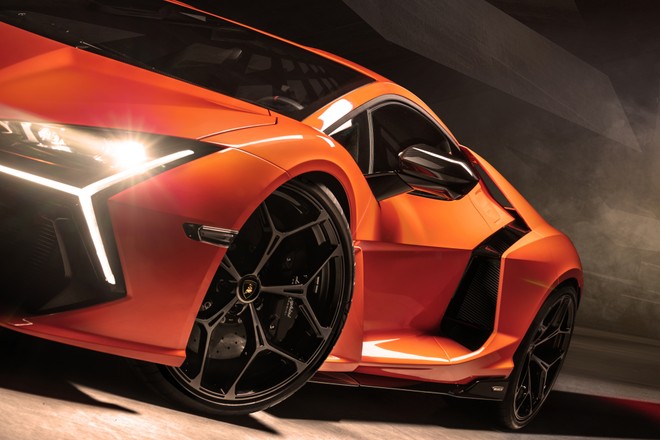 Lamborghini Revuelto is a brand new model. the new supercar equipped with a V12 Plug-in that the automaker debuted yesterday. Its 1,015 HP powertrain is the perfect choice. capable of allowing this car to perform extremely high given that we are talking about a speed of over 350 km/h; maximum speed and 0 to 100 km/h in just 2.5 seconds.
For its supercar, Lamborghini chose Bridgestone as a partner for the supply of tyres. Custom high-performance Potenza Sport tyres were therefore developed for the new Revuelto.
BRIDGESTONE POTENZA SPORT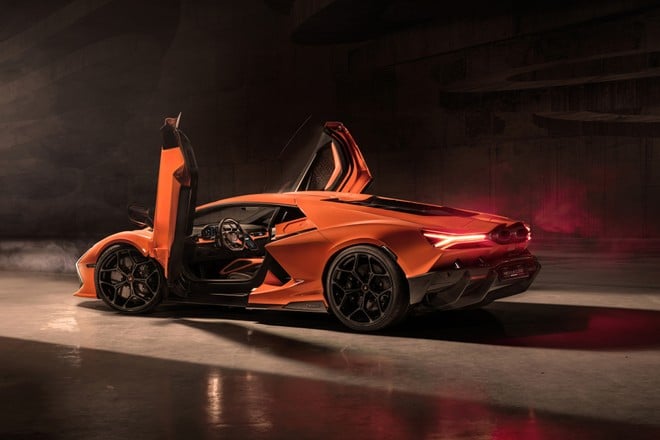 The tires use a specific design and materials to help offer excellent high-speed performance, excellent vehicle control and great precision guide. These are fundamental aspects for Lamborghini. More specifically, the version developed for the Revuelto, is; also available with Run-Flat Technology (RFT). This technology allows motorists to continue driving safely and with complete peace of mind. even after a puncture, for a maximum of 80 km at speed 80 km/h with a pressure of 0 bar.
To use the supercar in complete safety even in winter climates, Bridgestone Blizzak LM005 tires are also available for the Revueltowhich guarantee high grip on snow and sure reactivity on the snow. and driving precision on dry and wet surfaces.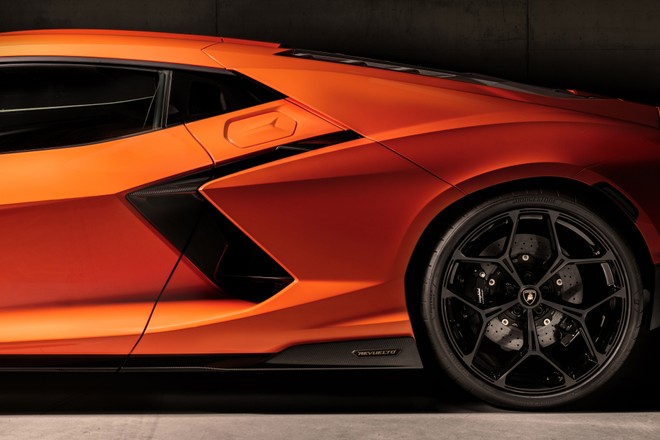 The new specific tires for the Lamborghini supercar they were developed and tested at the company's EMIA Research and Development Center, near Rome, using Bridgestone Virtual Tire Development technology >. This sustainable approach makes it possible to create a digital version of a tire under development and virtually test it before building prototypes, with consequent savings in raw materials and CO2 emissions.
The Bridgestone Potenza Sport from Lamborghini Revuelto are available in the sizes 265/35 ZRF20 on the front axle and 345/30 ZRF21 on the rear axle, as well as in the rear axle. 265/30 ZRF21 on the front axle and 355/25 ZRF22 on the rear. Both configurations equipped with Run-Flat technology. In addition, it is A further combination has been designed to enhance performance, which provides for a 265/35 ZR20 size on the front axle and 345/30 ZR21 on the rear axle. Bridgestone Blizzak LM005 is; available as an aftermarket winter option in various trims, including 265/35 R20 and 265/30 R21 for the front wheels, with 345/30 R21 and 355/25 R22 for the rear.
A Computer inside a Smartphone ? Motorola Moto G100, on offer today from Pskmegastore for 274 euros or from eBay for 330 euros.