Arc is the new web browser everyone is talking about. There's good news for iPhone users, as an iPhone version of Arc is on its way. But it's not a browser.

Gonny van der Zwaag | iCulture.nl – 30 March 2023, 16:30 whatsappfacebooktwittertelegramlinkedinmailprint
iPhone app for the Arc browser
If even the Volkskrant writes about it, you know that this new web browser is not just a toy for techies. The Browser Company aims to make a browser for real people that doesn't leave you feeling empty when you start it up and one that you really want to use. And now 'it is also coming to the iPhone.
However, this is a 'companion app' and CEO Josh Miller warns that it is not (yet) a replacement for your standard mobile browser. You do get a few functions that you are also used to from the desktop. The iPhone version syncs your desktop tabs and Spaces, which are tabbed groups, user accounts, and pinned sites. You can also view your Easels (a type of whiteboard) and your notes. You can also save links from the iOS version to read later. It will only help you if you are already a convinced Arc user.
This Arc companion app is among the purest product work we've ever shipped – zero fat.

It's NOT a replacement for your default mobile browser (yet). But it teases our dreams for the future of computing.

New swipes & smiles coming soon – pre-order here: https://t.co/c2jPU62TFj https://t.co/Vr8tXKc0MX

— Josh Miller (@joshm) March 27, 2023
Step 1 is therefore to install the Arc browser on the Mac and then you can get started with the iPhone app. iPad and Windows versions are not yet available. For the Mac version, you have to join a waiting list or hope to get an invite from someone who has already been admitted to the Arc browser.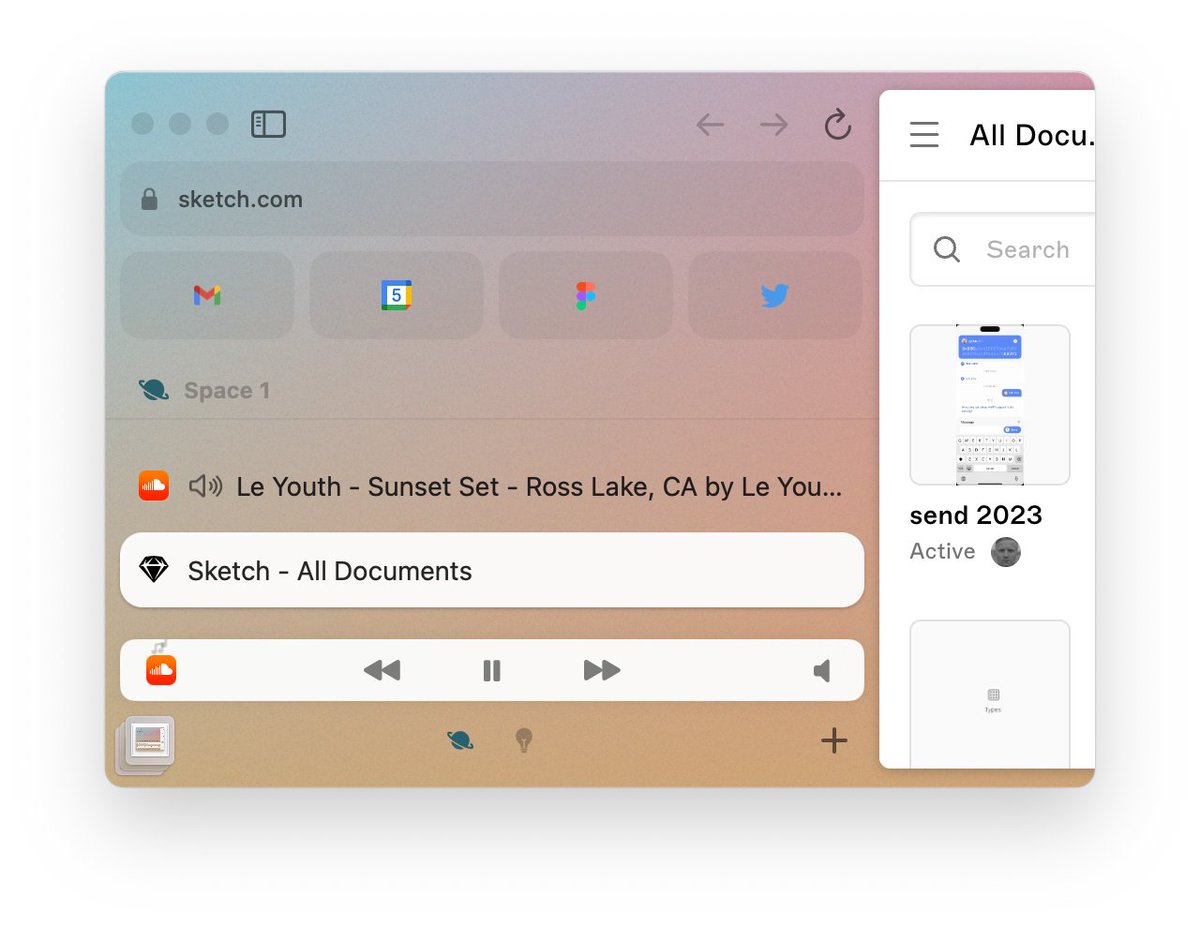 Why is the Arc browser so good?
The Browser Company wants to do something about the fact that web browsers are powerful these days, but they don't make you hot or cold. Actually, the innovation stopped a bit after 2008, when Chrome came out and users switched en masse. Google has to serve the masses and has therefore been very cautious with improvements and fun new features. In fact, very little has been done to reduce battery consumption. And because of the enormous power of Chrome, it was not always profitable for small browser makers to come up with innovative functions. The Browser Company apparently has enough money and manpower to take on the challenge. They now employ about 40 people.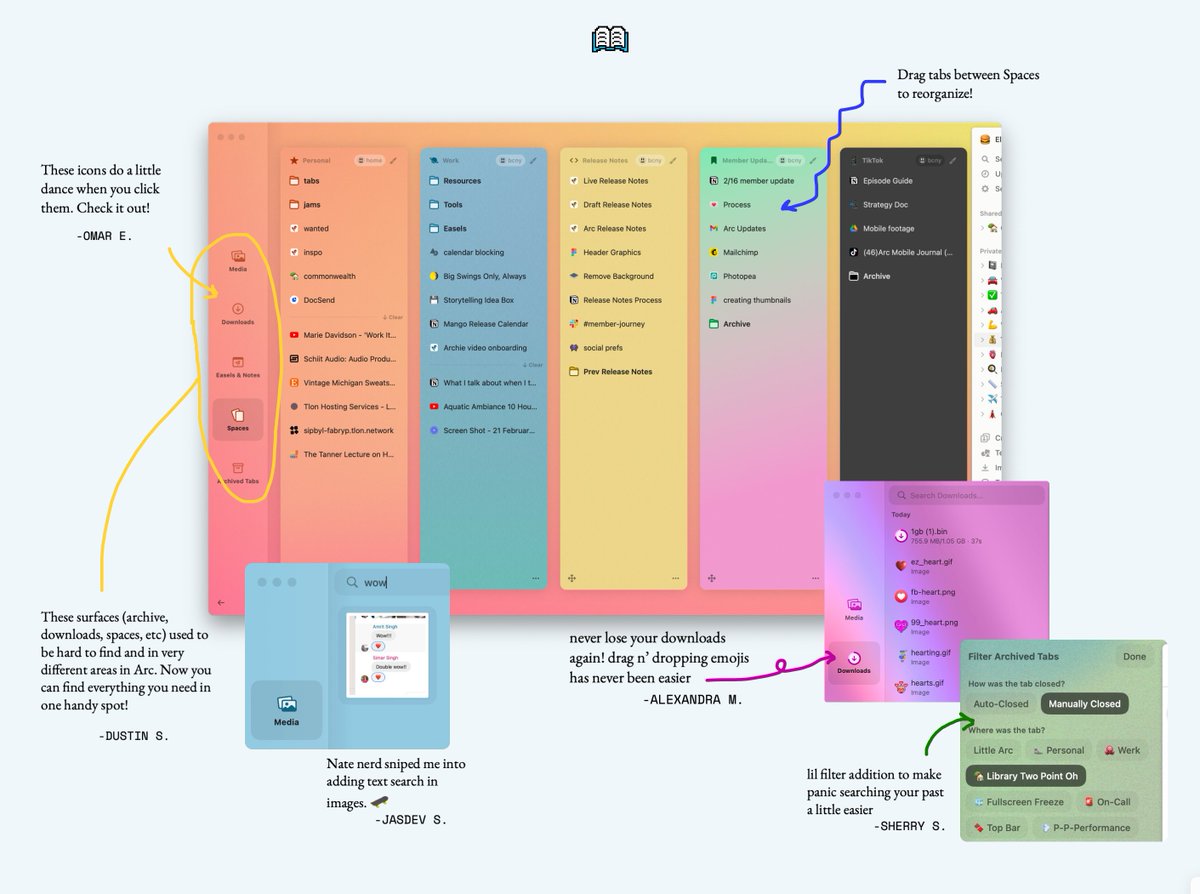 Arc found a fun way to announce new features – with the name of the employee who built it.
CEO Josh Miller, together with co-founder Hursh Agrawal, wants to create a modern web browser that is beautiful, functional and pleasant to use, but above all more human. The open source browser engine Chromium serves as a basis for this. The ambitions are high: it must be more than a web browser, but rather a web browser-based operating system that allows you to do everything. The comparison with Chrome OS is then obvious. For example, you can make notes while you are browsing or fill a so-called Easel with text and images, so that you get a kind of mood board, which you can then share again. A striking choice: there is no bookmarks bar.
If you want to know more about the Arc browser on the Mac, you can read this review by The Sweet Setup.