Users have had to wait a while, but now the time has come: AutoCAD for Mac has been adapted for Apple Silicon. This is complex software, so developer Autodesk needed a little more time.

Gonny van der Zwaag | iCulture.nl – 29 March 2023, 8:54 whatsappfacebooktwittertelegramlinkedinmailprint
To take advantage of the Apple Silicon optimization, you must have AutoCAD 2024 or AutoCAD LT for Mac. This version also works fine on Intel Macs, but people with an M1 or M2 chip will especially notice the improvements. Performance has doubled by up to two times compared to the 2023 non-optimized software release. Other features added include Markup Import, Markup Assist, Smart Blocks Placement, Trace Updates, and more. You can find all the details on the Autodesk website.
The timing of AutoCAD 20204 is convenient, just as the latest MacBook Pros have been released. According to Apple, they already offer 20% improved performance if you compare the M2 Pro with the M1 Pro. For AutoCAD users, the 16-inch top model of around €4,000 with 12-core CPU, 38-core GPU and 32GB of central memory will probably be the most obvious option, although you can upgrade this even further for an additional cost.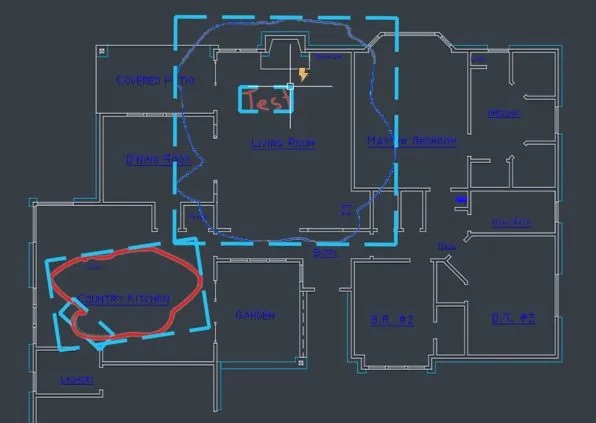 Until now, AutoCAD users had to rely on Rosetta 2, the translation software that allows you to use non-optimized software on your Apple Silicon Mac. However, this does not work nearly as efficiently as when software has been adapted natively, as has now happened with AutoCAD 2024. The latest version also includes support for two new languages: Italian and Spanish. Dutch and Belgians will have to make do with the English version.

You can try the software for free for 30 days, after which it costs €291 per month, €2,343 per year or €7,025 for three years. AutoCAD is mainly used by architects, engineers and constructors to create 2D and 3D models, for example. You can also automate all kinds of tasks, such as comparing drawings and counting the number of objects. In short: it costs quite a bit, but you can also save time with it.
16-inch 2023 entry-level 16-inch 2023 upgrade16-inch 2023 top model