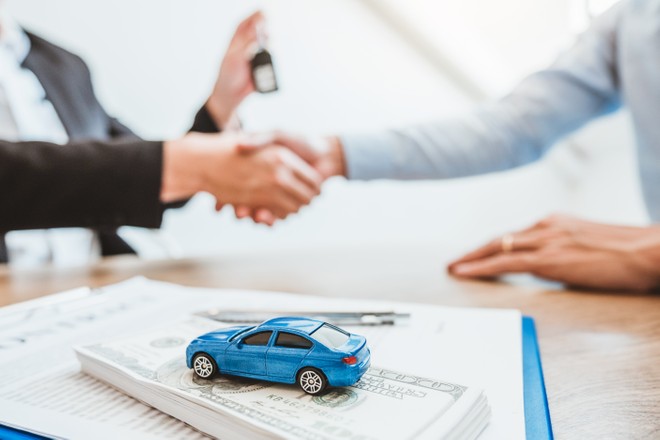 For the Italian used car market, 2023 opens positively. According to the new report from UNRAE, there were 372,696 property transfers in the first month of the year. compared to 345,709 in the same period of 2022. This is an 7.8% increase. On the other hand, net transfers grew by 5.8%, while mini-transfers increased by 10.8%.
THE PREFERENCE ALWAYS GOES TO DIESEL MODELS
Dieselcontinues to remain the preferred engine on the Italian second-hand market. According to the UNRAE report, the market share stands at 47.2% even if down compared to January 2022 (49.8%). The petrol models also did very well with a share of 40.7% (39.7% in 2022). LPG, which is far behind, is in third place with a market share of 4.4% (4.3% in 2022). Then follow the hybrids at 4.2% and methane at 2.5%. 0.4% market share for both Plug-in and electric models.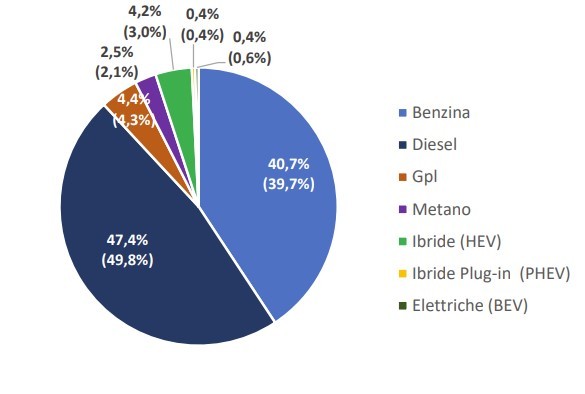 The January 2023 used car market report in Italy highlights, once again, the growth in the share of net transfers of cars with over 10 years of service which is reached 52.4% (51% in 2022). The share of 6- to 10-year-old cars rose to 15.2%. Market share of 11.9% for cars from 4 to 6 years. The share of 0-1 year old cars drops to 4.8% (6.3% in 2022), above all due to the decrease in the availability of new vehicles. of km0. 11.6% for cars from 2 to 6 years.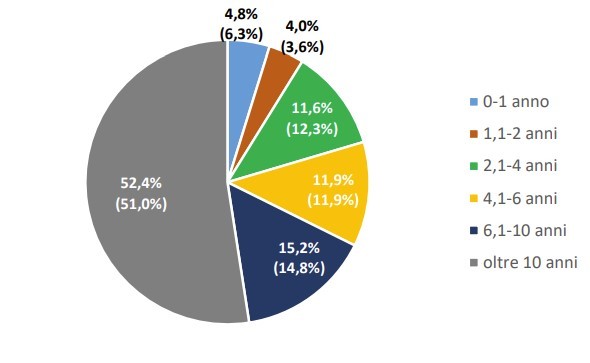 As far as the contractors are concerned, however, exchanges between private individuals/companies rise to 58.2% of all transfers of property; (50.6% in 2022) due, above all, to the lower availability of of cars in the sales networks. Instead, those from operator to end customer dropped to 38.6%. Those coming from rentals are growing (0.9% overall) and those from Km0 are losing 0.8 points (at 2.3%).

The UNRAE report for the month of January 2023 also photographs the trend of the used car market at the level of the Italian regions. Apparently there's a lot of stuff. it was a fairly generalized recovery. 34.7% the share of transfers of ownership; held by the first three regions and that is; Lombardy, Lazio and Campania.
The best Apple Smartphone? Apple iPhone 12, buy it at the best price from eBay for 529 euros.